Sena Technologies
Sena M1 Smart Communication Helmet
Bluetooth 4.1-integrated Mountain Bike Helmet. 4-way Bluetooth Intercom lets you connect with up to three other cyclists to communicate on the trails. *Not compatible with the M1 EVO Smart Mountain Bike Helmet.
Product description
BLUETOOTH TECH FOR MOUNTAIN BIKERS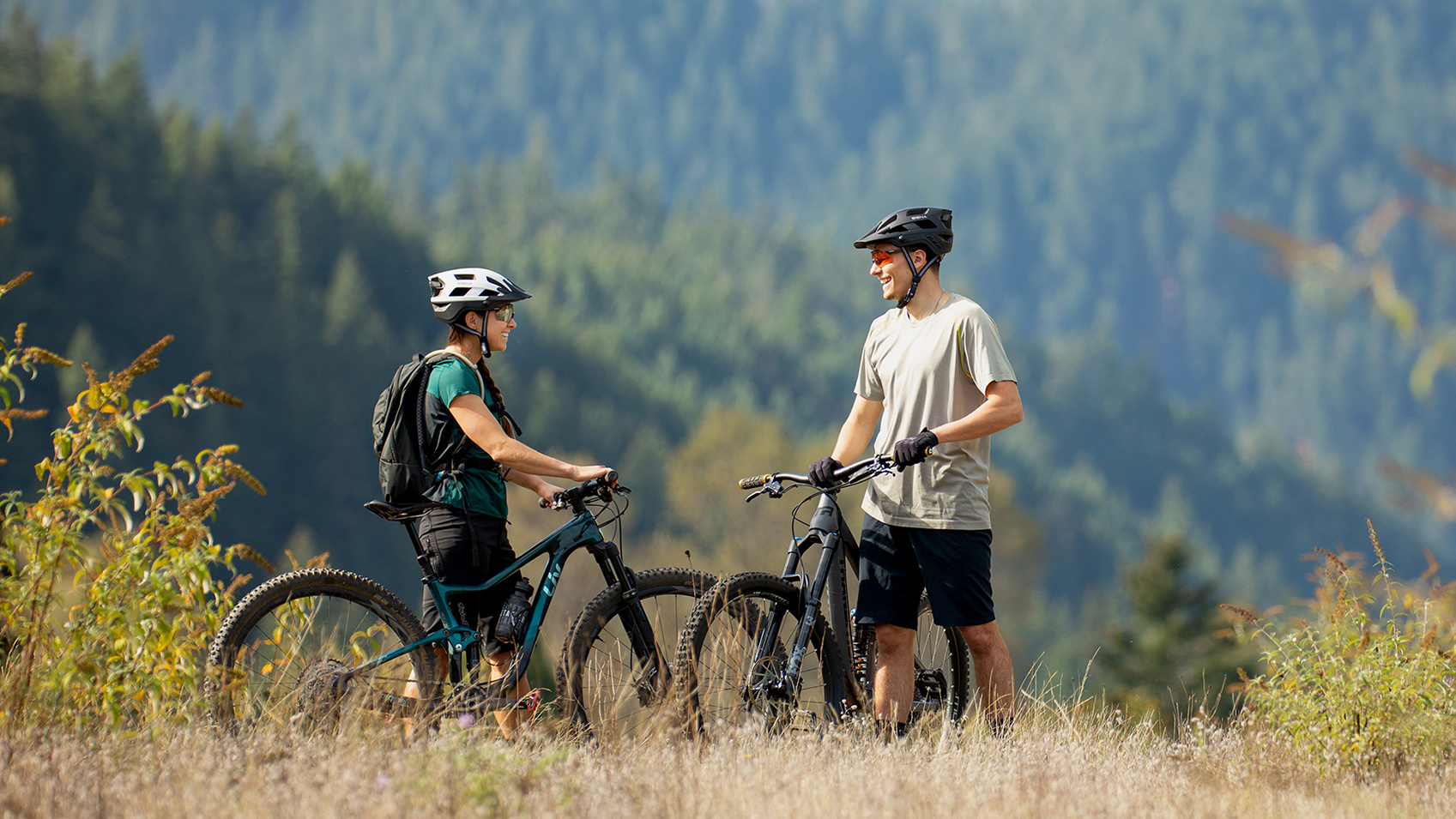 RIDE CONNECTED
Join. Unite. Link.
The M1 mountain bike helmet brings wireless communication audio to the trails. Sena's proven Bluetooth communication tech breaks barriers, creating a shared riding experience. Talk to each other. Make phone calls. Jam to your music. The M1 makes sure you #RideConnected.
The M1 Bluetooth® Intercom connects up to 4 riders for seamless intercom communication.
An integrated microphone tucked inside the brow of the helmet
Recessed speakers deliver audio while maintaining ambient awareness.
Connect to your smartphone with Bluetooth® 4.1 and for music, GPS directions, phone calls, and more.
Manage functions through the three-button control layout on the helmet or by using Voice Commands.
SEAMLESS DESIGN FOR EASY HANDS-FREE COMMUNICATION
The built-in speakers are fully integrated and recessed above your ears, meaning no obtrusive headphones – this open-ear design allows awareness of your surroundings on the trail even as you listen to your music or chat with friends. The integrated microphone features Sena's patented Advanced Noise Control™ technology, reducing unwanted wind noise.
CONNECTED ON THE JOURNEY WITH BLUETOOTH® INTERCOM
The M1 features four-way Bluetooth® Intercom, letting you communicate with other riders wearing a Sena Bluetooth-enabled helmet. Up to four people can connect and converse on the trails within a range of up to a half-mile. The helmet also includes 2-way HD Intercom; a couple of friends connected get to experience high-definition sound quality in their conversations! The M1 provides a hands-free talking experience without the need for cell phone service or data usage.
*Note: The M1 Bluetooth Intercom Helmet is not compatible with the M1 EVO Mesh Intercom Helmet
BUILT FOR SAFETY, COMFORT, & STYLE
An integrated LED taillight dramatically increases your visibility to those behind you, while the included sun visor reduces sun glare. The numerous vents on the helmets enable airflow, keeping your head cool while an adjustable nylon chin strap couples with the spin-lock adjuster to comfortably fit and stabilize the helmet on your head.
CONNECT TO YOUR SMARTPHONE FOR AN ENHANCED RIDE
By pairing your smartphone to the helmet via Bluetooth connectivity, the M1 allows you to hear GPS navigation, take phone calls, hear fitness app cues, and listen to your favorite tunes. The helmet also features an integrated FM radio, allowing you to tune in to local radio stations.
THE SENA UTILITY APP ENERGIZES YOUR RIDE
The Sena Utility App allows you to take control of the M1's features. Through the app, you can enable groups of intercom friends to easily connect with one another, save presets of your favorite FM stations, and access the product Quick Start Guide on the go. You can also use Smart Intercom Pairing in the app to quickly scan a QR code on a friend's phone and instantly pair your helmets to each other!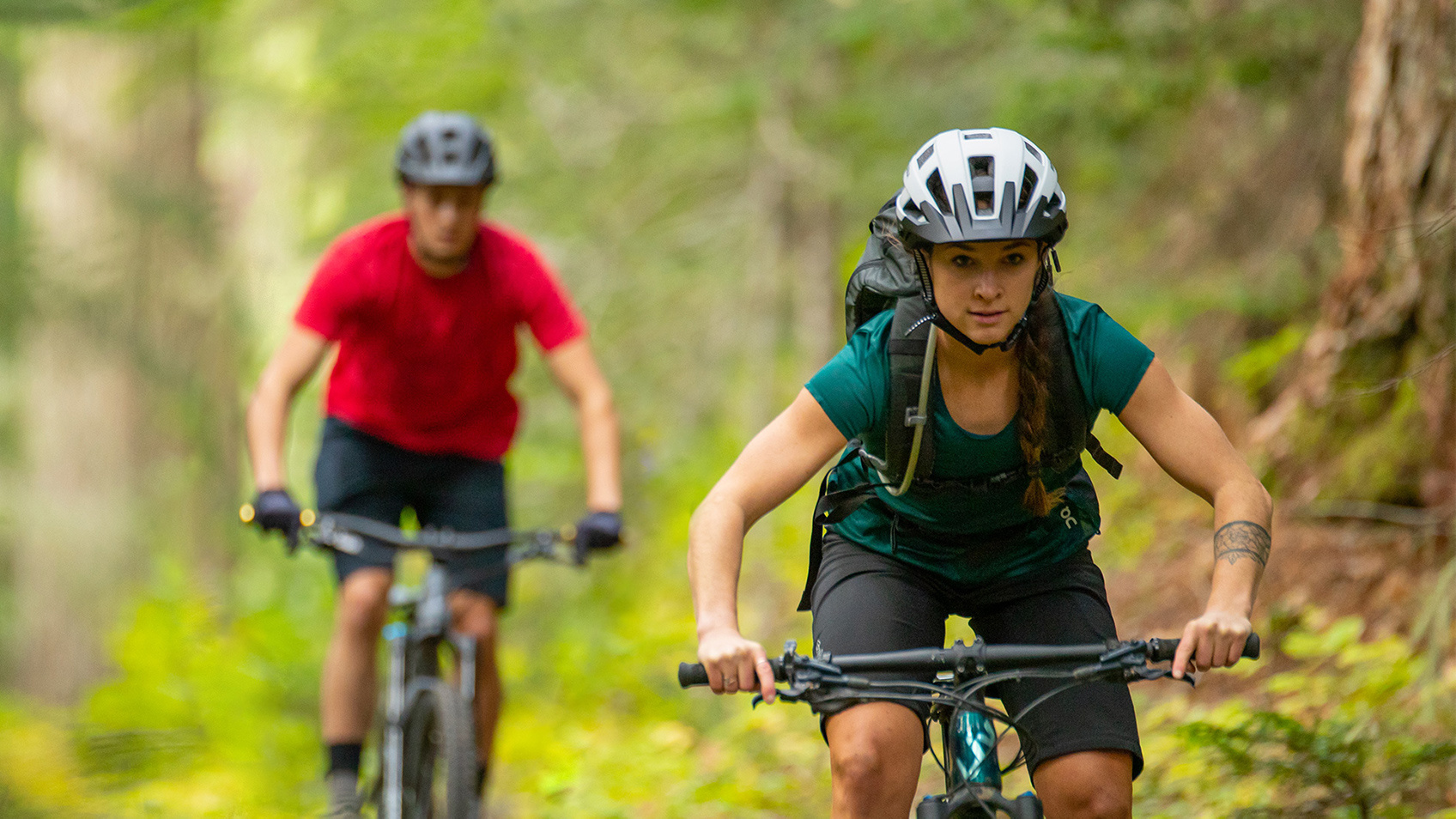 GENERAL
Weight: 430 g (M size)
Operating Temperature: -10˚C - 55˚C (14°F - 131°F)
Storage Temperature: 15˚C - 30˚C (59°F - 86°F)

HELMET 
Size: M / L
Color: Matte Black / Matte White / Matte Gray
In-mold polycarbonate helmet shell with EPS liner
Nylon Chinstrap

BLUETOOTH
Bluetooth 4.1
Headset Profile (HSP)
Hands-Free Profile (HFP)
Advanced Audio Distribution Profile (A2DP)
Audio Video Remote Control Profile (AVRCP)

INTERCOM
Working Distance: Up to 900 meters (980 yards) in open terrain
Supports up to 4 riders


AUDIO
Noise Cancellation: Advanced Noise Control™
Codec: Built-in SBC Codec
FM Radio:

Radio frequency specifications: 76 ~ 108MHz
10 preset station memory

BATTERY 
Talk Time: 11 ~ 18 hours (varies based on LED use)
Charging time: 2.5 hours
Fast Charge: 20 minutes of charging equals 3 hours Intercom 
Type: Lithium Polymer Battery
Charging Temperature: 0˚C~40˚C (32˚F~104˚F)

CERTIFICATES 
Electronics: CE, FCC, IC
Helmet: CE EN 1078, CPSC 1203