Today we are taking a closer look at the T1000 and what makes it a great bike for only $2499.99
ET Cycles has launched in Canada, and we could not be more excited as it introduces a new line of bikes for consumers. Today we are looking at the T1000 and discussing what makes this bike worth owning.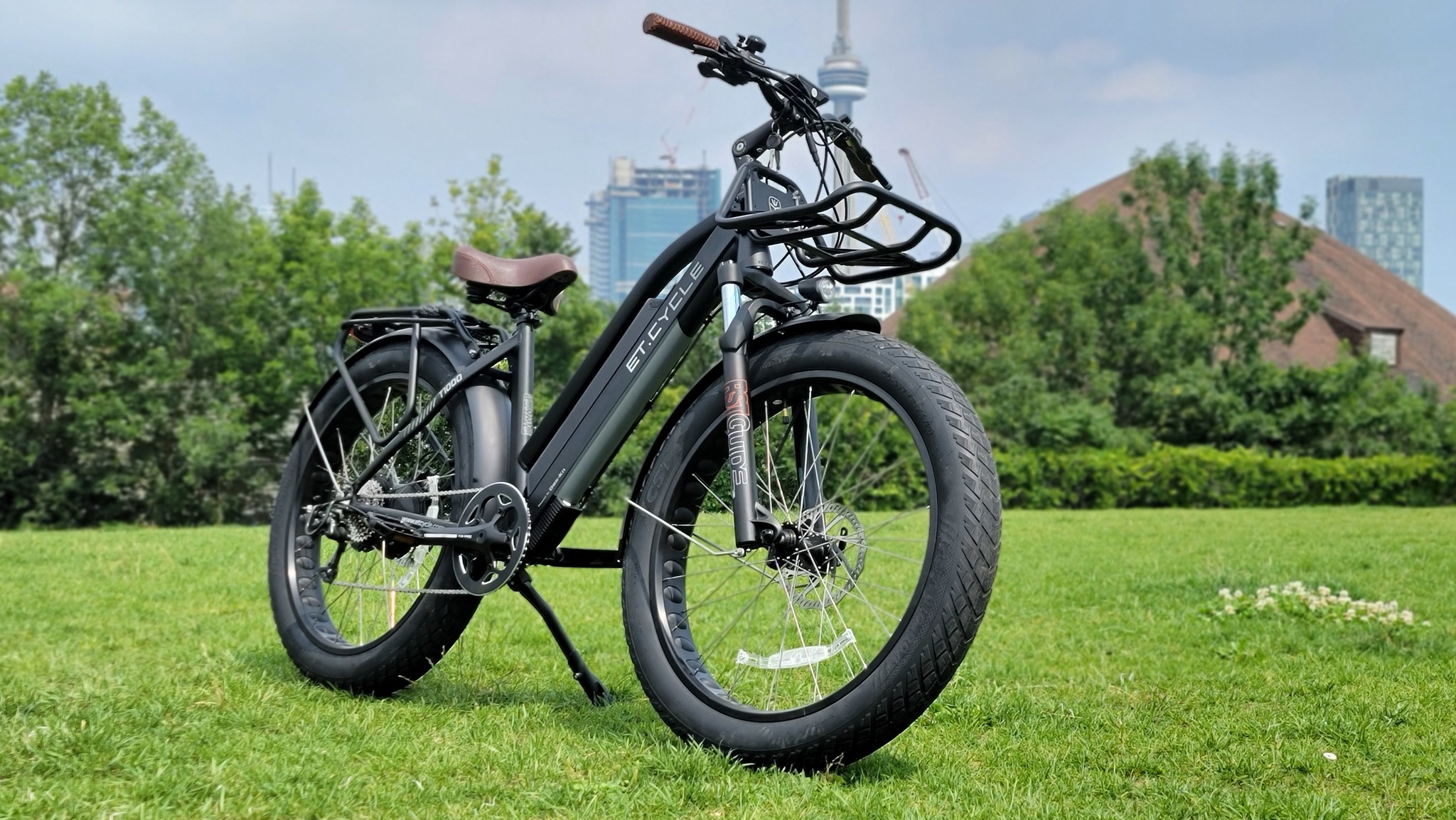 The appearance: The T1000 is a bike that offers a little bit of everything and is focused on function over form with its utilitarian design it is not the prettiest bike on the market however that's not the purpose of this bike, it's matte black paint with red accents certainly make it stand out. The frame design on this bike is only a step through as the bike was designed to be comfortable to mount and dismount. The front and rear racks which are equipped with lights are standard and not an add on meaning that you can carry almost anything you need on this bike at anytime making this bike very practical. And one of the more notable features are the 26''X4.00'' wheels and tires the T1000 is capable of being ridden on all surfaces from pavement to sand or dirt this bike is meant to tackle any terrain that you wish to ride through.
I rate the overall appearance of the bike: 4.5/10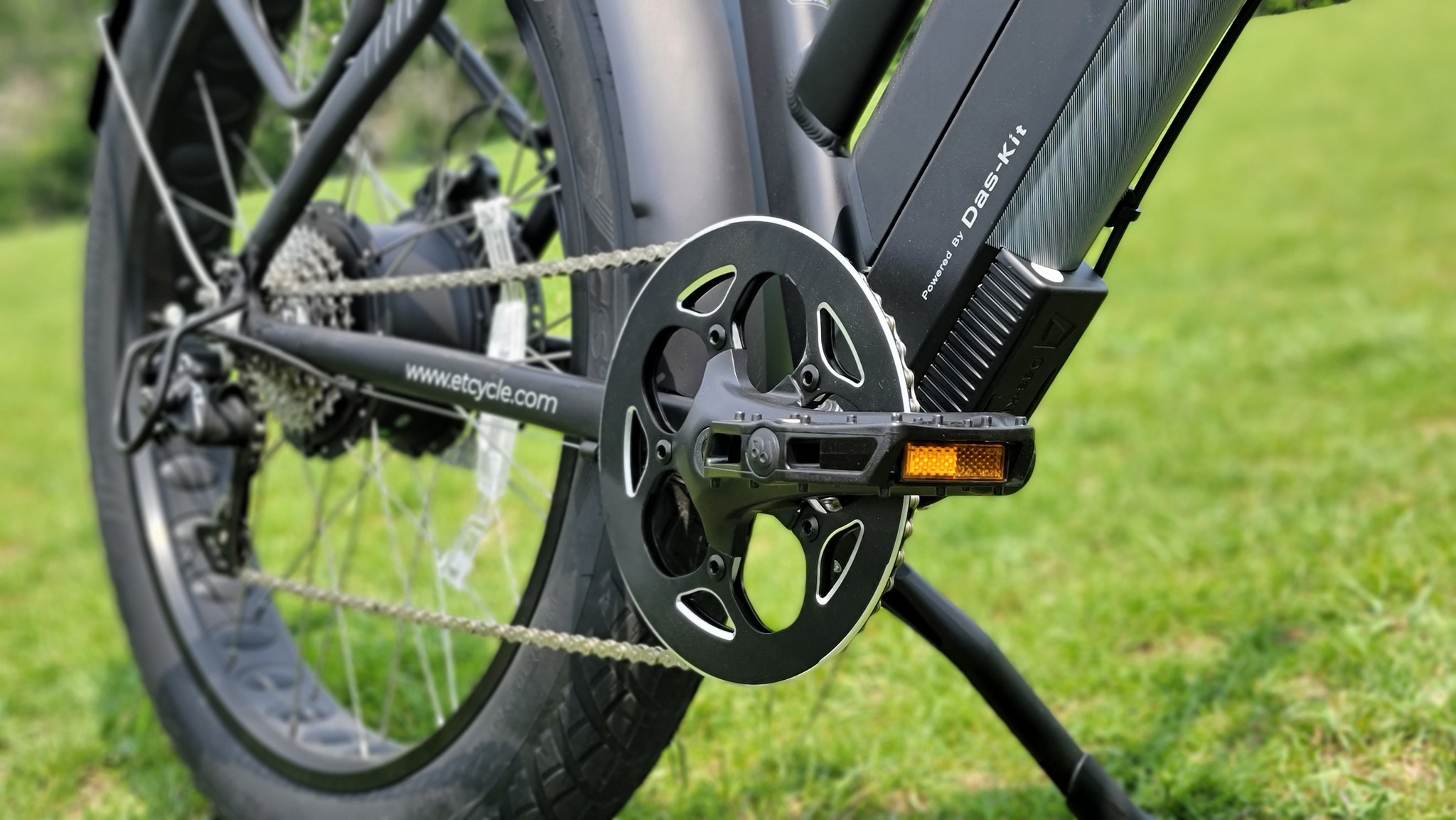 The performance: The T1000 certainly does not fall short of power. The All-new Das-kit motor peaks at 1,000W motor (500W nominal.) delivering a top speed of 32kmh and 6 levels of pedal assist the T1000 has plenty of climbing power this bike is great for everyday use and can climb most obstacles that may stand in your way on or off road. The Shimano drivetrain is a nice touch it uses an 8 speed Shimano Acera derailleur and has an 11T-32T cassette which offers a smooth comfortable ride. The Tektro hydraulic brake system is a nice touch with a standard 180mm rotors the stopping power is fantastic and the system itself is proven to be very reliable.   
The range there are multiple battery options for this bike, and they are capable of up to 150km / 200km per charge and the 3A charger will take your battery from empty to full in just 6 hours.
Overall, I rate the performance a 5/10.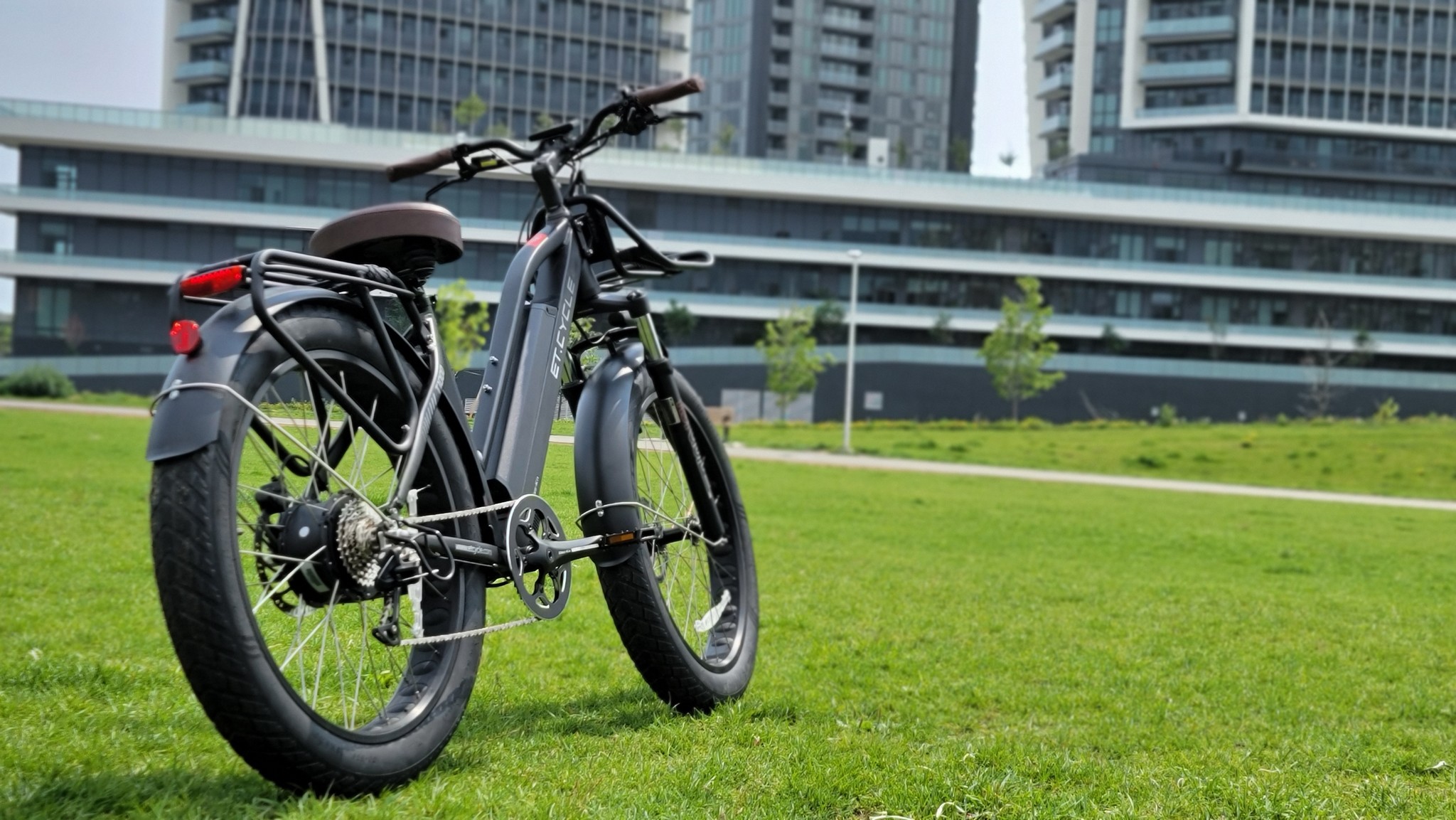 Comfort: ET Cycles has taken rider comfort into consideration with this bike offering an RST Guide air suspension has done wonders to this bike. They also added a wider seat to make sure all riders feel comfortable while on the bike. The front stem is adjustable as well, so you have full control of your posture while riding. CST CTC06 fat tires also add a ton of cushion underneath you the large side walls certainly eat up a lot of the bumps you may encounter while maintaining traction on the road
Overall, I rate the comfort: 6/10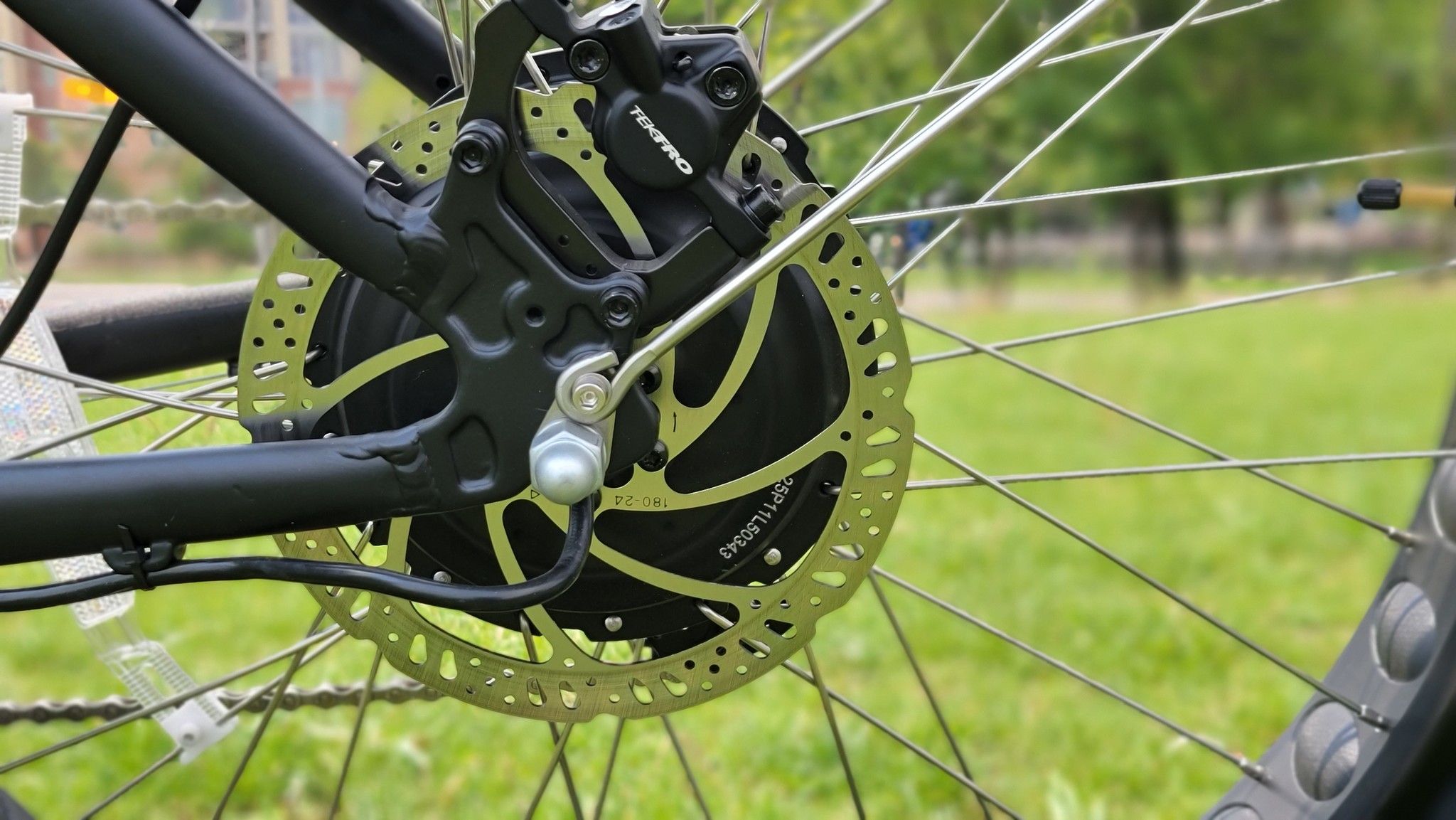 Reliability: Now let's talk reliability the Das-Kit system is a very simple modular electrical system making it not to complicated and very easy to service. The construction of the bike is very rugged and feels solid. The only thing I will touch on this that is a con is the spokes on these bikes are weaker than some of the others on the market but with the right maintenance spoke breakage can be avoided.
Overall, I rate the reliability: 7.5/10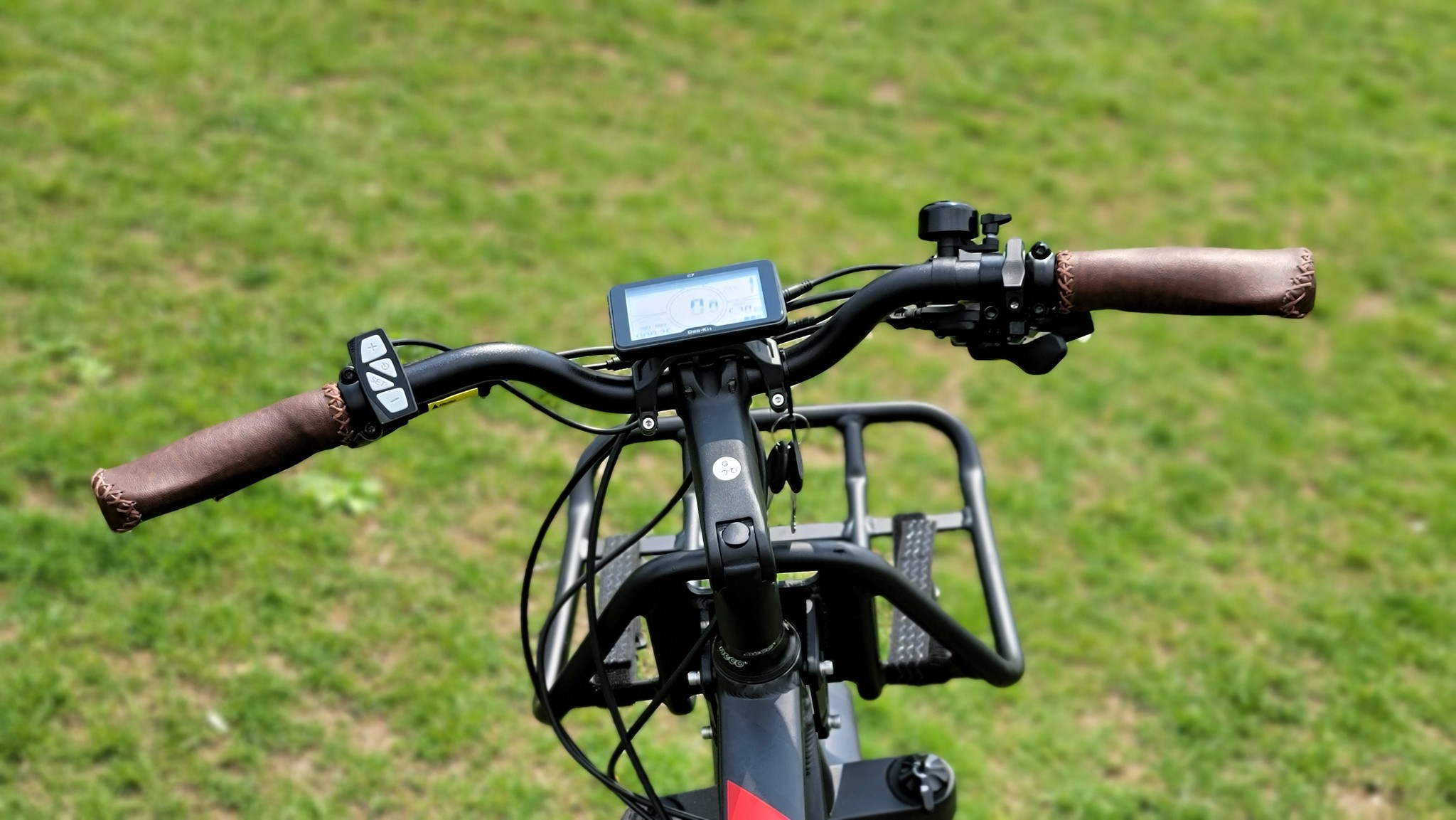 Technology: There is not too much to say about the Tech on this bike it is very simple and shows you only what you need. The C7 Display provides you with the ability to see your Speed, Battery level, Odometer, PAS level but that is the point of the das-kit system is focus on simplicity to the rider the hydraulic brake levers also have a dual motor cut off which can be very useful in certain conditions as soon as the lever is pulled the motor stops.
I rate the technology overall: 4.2/10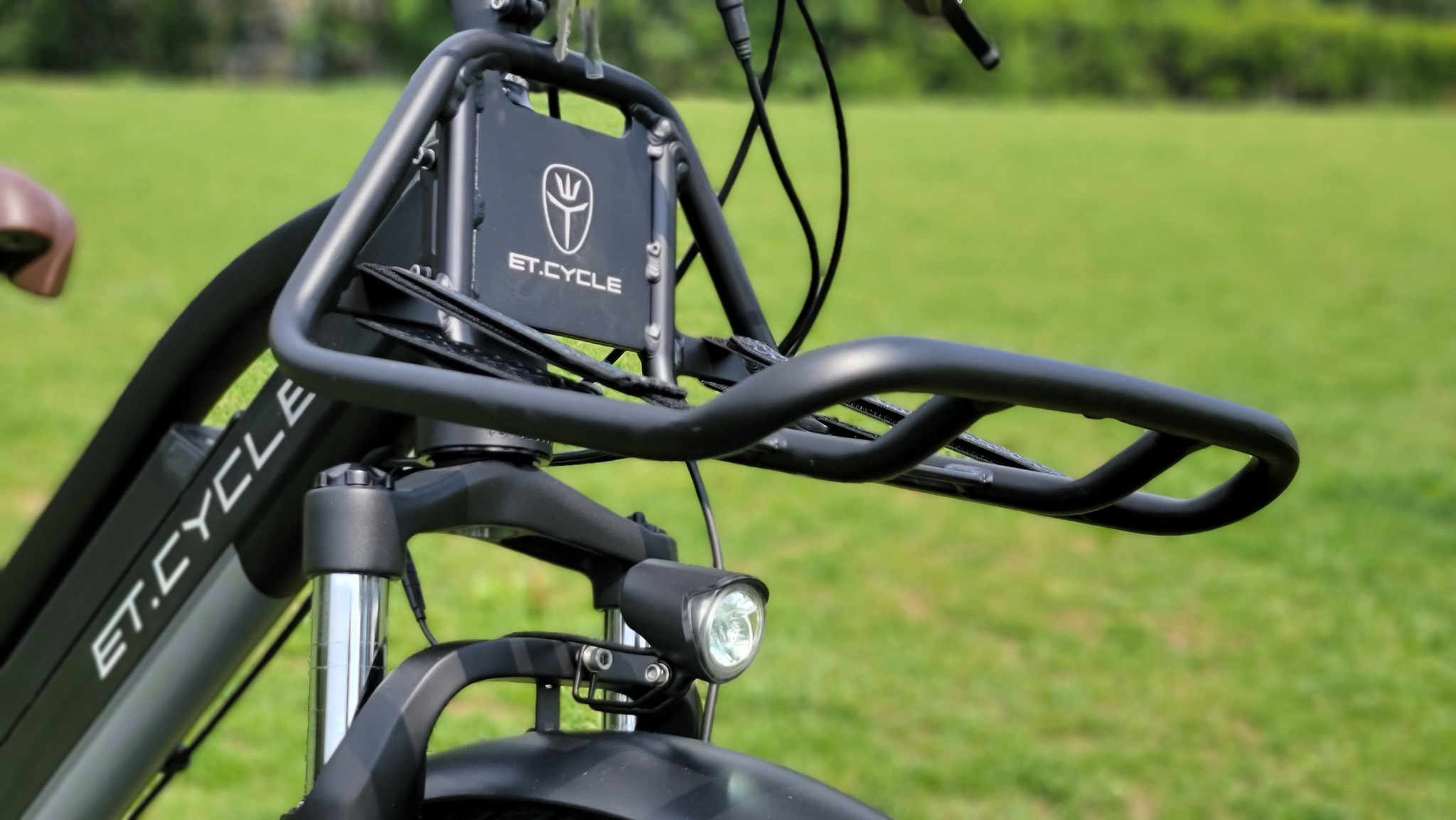 Summary: The overall quality of the bike is fantastic; the ride is comfortable, and the bike is more reliable than a lot of the other bikes in this price point. I do need to point out this lower score is not a bad thing keeping in mind this bike costs only $2499.99 it is very well built and well equipped for what it costs. The bike is responsive and powerful and is very fun to ride off and on road I found even in rough conditions bike can still power through tough and bumpy terrain.
Amego Score
Overall, I rate this bike a 27.2/50
Written by: Mike Stein