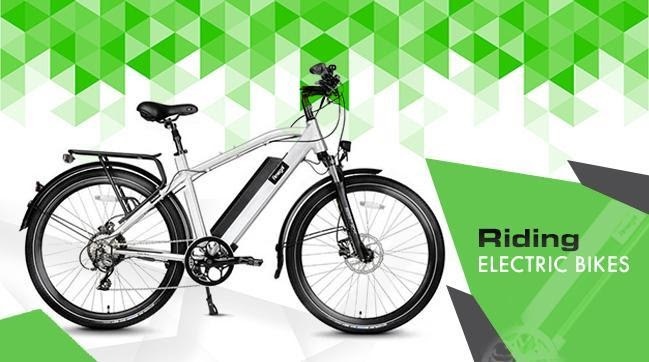 Global warming is a serious problem that affects the environment across the globe. Canada is no exception. The burning of fossil fuels is one of the most significant causes of this problem, and therefore the fossil fuel (gas, coal, etc.) use should be reduced. It requires a collective effort from both citizens and governments to reduce the use of fossil fuels. The Canadian government is heavily investing in renewable energy to reduce fossil fuel dependency.  But the question is, what Canadians can do to make a sustainable, greener future?

You may think that your actions will have minimal effect and hardly make any difference. But that's a wrong concept. When everyone contributes, the collective effort can be immense. E-bike transportation is an excellent option to preserve the environment. Electric bikes are bicycles only with electric motors. Riders can propel themselves using pedals that can also be powered with an electric motor. Many companies offer e bikes for sale in Canada online as well as offline. You can visit their store or eCommerce page to buy the electric bike of your choice.
Electric bikes are a suitable option for employed people who travel between work and home daily. They are fast and can save you from getting stuck in traffic. The environmental benefits of e-bikes are also undeniable. Here's how you can positively affect the environment by riding an e-bike.
Zero Emissions
E-bikes are entirely different than all the other types of powered transportation. Cars and motorcycles run on petrol, gas, or diesel. As a result, they release carbon emissions. However, electric bikes don't release such things because they are battery-powered. They run on clean energy and are therefore considered zero-emission vehicles. Studies show that electric bike use can prevent up to 500 pounds of carbon emissions.
Batteries That Last Long
Reducing waste is essential for decreasing carbon footprint, and using an e-bike means producing little waste.  However, it doesn't mean that electric bikes don't produce any waste. Similar to cars and motorcycles, electric bikes also have batteries that should eventually be replaced. Batteries from electric bikes may end up in landfills, but they are long-lasting, and you don't have to replace them every year. It is essential to know that batteries that contain lead are dangerous to the environment. However, unlike cars, most e-bike batteries are not lithium-ion cells, and therefore, they don't have lead. You can easily recycle electric bike batteries.
No Air Pollution
Air pollution is a serious problem in major Canadian cities like Toronto. It causes respiratory and other issues. People from busy urban areas should consider using e-bikes to prevent smog pollution. As zero-emission vehicles, electric bikes do not release any air pollutants.
We hope that you now understand how you can preserve the environment by investing in an electric bike. Amego Electric Vehicles is one of the most trusted companies offering e bikes for sale Canada. You can come to our store in Toronto and take a test ride of any bike you like. We also sell electric bikes online.