Posted on
By Amego Electric Vehicles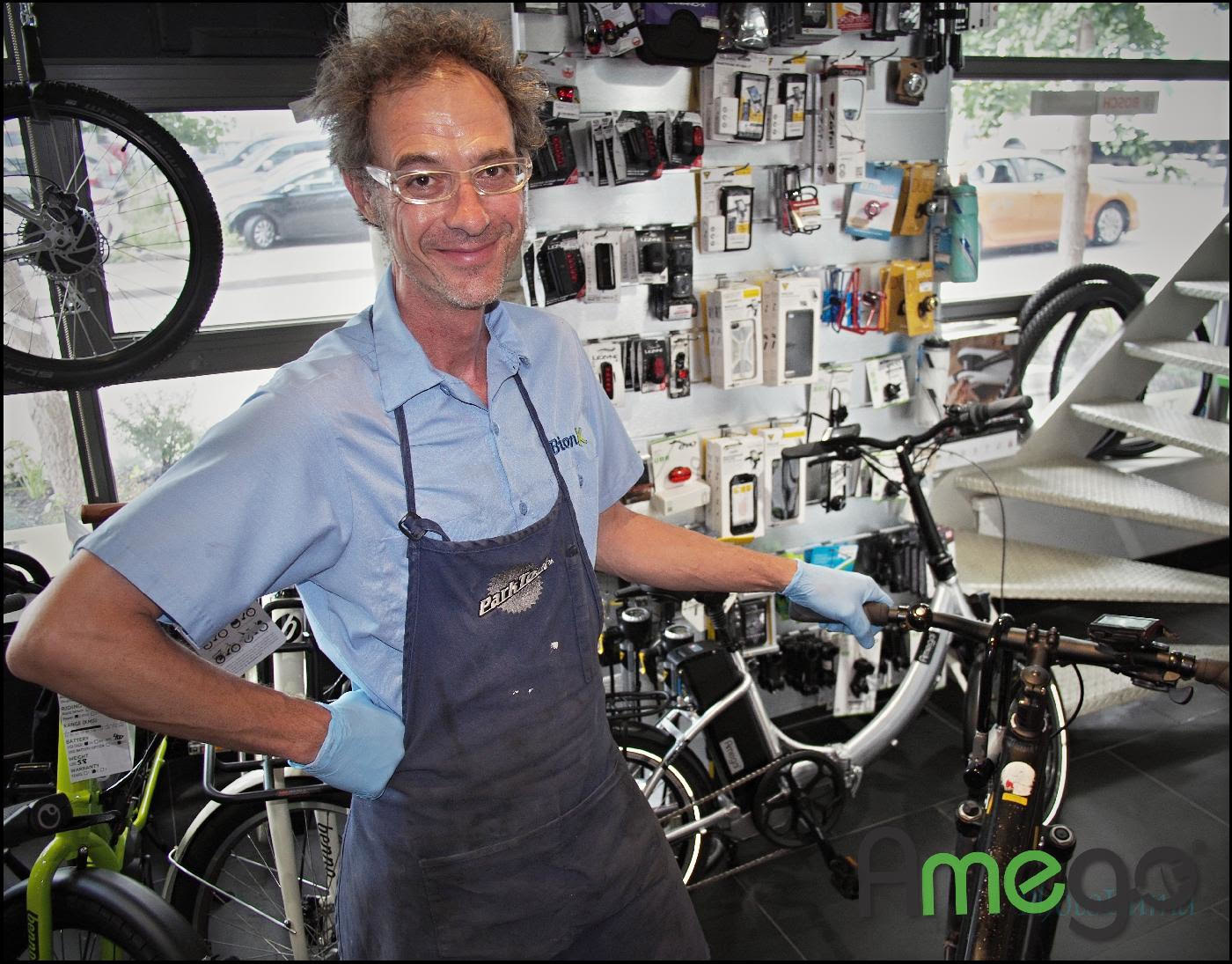 Just like any regular bicycle, your electric bike requires routine maintenance. Usually, people are concerned with the bike's electrical components as they require very little maintenance – it's the tires, brakes and wheels that need to be taken care of.

Whether you're planning to buy your first electric bike or are the proud owner of a new one, you'll need to know a few things about how to care for it. It's an advanced piece of technology, and some regular maintenance will help you pedalling smoothly for years to come.

Dealerships will make sure that before you buy, your bike is in perfect shape from the moment you take it out of the store. This is essential for electric bikes as they need to be set up correctly to function properly.
Did you know?
Most e-bike riders are over the age of 45 years.
It's never too late to start riding!
Compared to a traditional bike, an electric bike is heavier, stronger and more sophisticated. Hence, you have a few additional maintenance considerations.

Below is the checklist that highlights the main pointers to be considered for proper electric bike maintenance:
Regular Cleaning

Regular cleaning is vital to keep your bike in tip-top shape from the moment you bring it home.

 

Cleaning your e-bike after every ride should be made a ritual after riding through mud or dirt. It's essential to gently wipe it using a sponge and electric bike specific cleaners to maintain your electric bike. Never apply too much pressure while washing as it can wash out the grease present on the bearings.

 

Never use a jet wash into the internal components of your e-bike as it can corrode the electric parts. Polish your electric bike to leave a layer of protection over the paint to look new for longer.

 

DISCLAIMER: Your polish shouldn't touch any braking surfaces or inside the battery component.

 

Buy electric bike in USA!
Timely Lubrication

All the stuck, stiff, or tight parts should be timely lubricated or adjusted accordingly.

 

All your mechanical parts of your electric bike should be cleaned and lubricated thoroughly. You should add lube to all moving parts, such as the brake and chain. Do this at least once a week if you're using your electric bike regularly.

 

It's important to clean your chain and brake before applying the lube. Use a rag or old toothbrush to clean the grime collected on the surface before applying fresh lube. Make sure you wipe off the extra lube as it can attract unwanted grit. Replace or repair the brake and chain whenever needed to prevent excess wear and tear.

 
Tighten the Bolts

Make sure no nuts, bolts, or fixings are loose. Check your axle, nuts, and handlebar stem for better protection.

Did you tighten all your bolts and nuts?

 

After riding your Speed Pedelec bike for a few weeks, you need to look for any loose screws, nuts, and bolts. If you experience any play in your bike, re-tighten it using the right tools. Make sure you don't tighten the bolts too much. Use the correct torque wrench and adjust it as required.

 

REMEMBER: Tighten all the bolts, screws, and nuts a little less than too much.

 

Keep an eye on some specific screws like the screws on the handlebar, the crank screws, and the pedal screws. Under-tightening nuts and bolts can be a serious issue and even lead to severe accidents.
Inspect the Brake Pads

Effective brakes are crucial to avoid your chance of getting into a severe accident.

 

It's advisable to check your brake pads at least once a month to check how worn out they are. A lot of wear and tear means you need to replace it ASAP! When even buying an electric bike, you should test out the e-bike brakes to check whether they're functioning well or not.

 

Replace brake pads and rotors promptly and always check the manufacturer specs for the wear level to understand replacement signals. The good news is that: Brake pads are cheap and easy to replace.

 
Look out for Worn Gears

Deflated tires and worn gears can make your bike work harder than usual. It can drain your battery faster than necessary if you don't effectively solve the problem.

 

There are two types of gearing systems commonly used in electric bikes:

 

Derailleur gears
Internal hub gears

 

Both of them require regular servicing to keep it running smoothly. More gears can be confusing and dangerous. You need to ensure you are riding in the right gear to maximize your motor for climbing varied terrain. Before you go on a ride, spin your bike to make sure everything is operating mechanically well. Also, check if all the cables are plugged correctly.

 
Tire Pressure

Mechanical and electric checks are key pointers. Hence, from a mechanical point of view, tire pressure must be checked at least once a week. Moreover, if you are planning for a mountain ride, then a mountain bike suspension setting is a must. Riding an electric bike with deflated tires, then you may have to work harder than usual.

 

Your bike tires' sidewalls should tell you how much pressure is ideal for appropriate usage of the bike. You can check to see the current pressure in the tires by using a simple pressure gauge or the manual method of pushing down on the tire with a thumb or fingers. If it's too low, or if the tires can visibly sink when you push your finger into them, you should get out your bike pump and inflate them correctly to the pressure indicated on the tires.

 
Battery care

Batteries can be recharged thousands of times, so even regular riders will get multiple years of use before needing to replace a battery. So, go ahead and charge the battery any time an outlet is handy. Commuters sometimes keep a separate charger at work for this reason.

Long-term storage should store the battery with a 30% to 60% charge.
Disclaimer: Cold temperatures can quickly drain the lithium-ion batteries used in e-bikes, so store your battery (or the bike if the battery isn't removable) in a heated space whenever temperatures turn frosty.
How Often your E-bike needs Servicing?
We would recommend you to prepare a timely checklist like the following to ensure your bike runs smoothly for many years to come.
After every 30 days, make sure you:

Adjust your brakes
Shift your bike tuning
Lubricate your chain
Check tires
Inspect your firmware

Every 6 months:

Check bearings
Lubricate chains and cables
Examine battery connections
Tune shifting
Clean frame

Every 12 months:

Clean the drivetrain
Inspect the chain wear
Remove and clean drive parts.
Add fresh lube
Lookout for firmware update
Tune it to perfection
Every 18 months:

Wash your bike thoroughly
Re-grease all bearings
Replace all cables, battery connections, and other parts if required
Examine firmware updates

If you follow this strictly, you're ultimately minimizing the risk of major repairs. Regular tune-ups and adjustments will ensure you experience the best ride every time. It's crucial to check your bike and look for soft brakes, soft tires, battery charge level, and dirty chains daily. Lookout for Amego EV's Service Labour Price Schedule!