Posted on
By Amego Electric Vehicles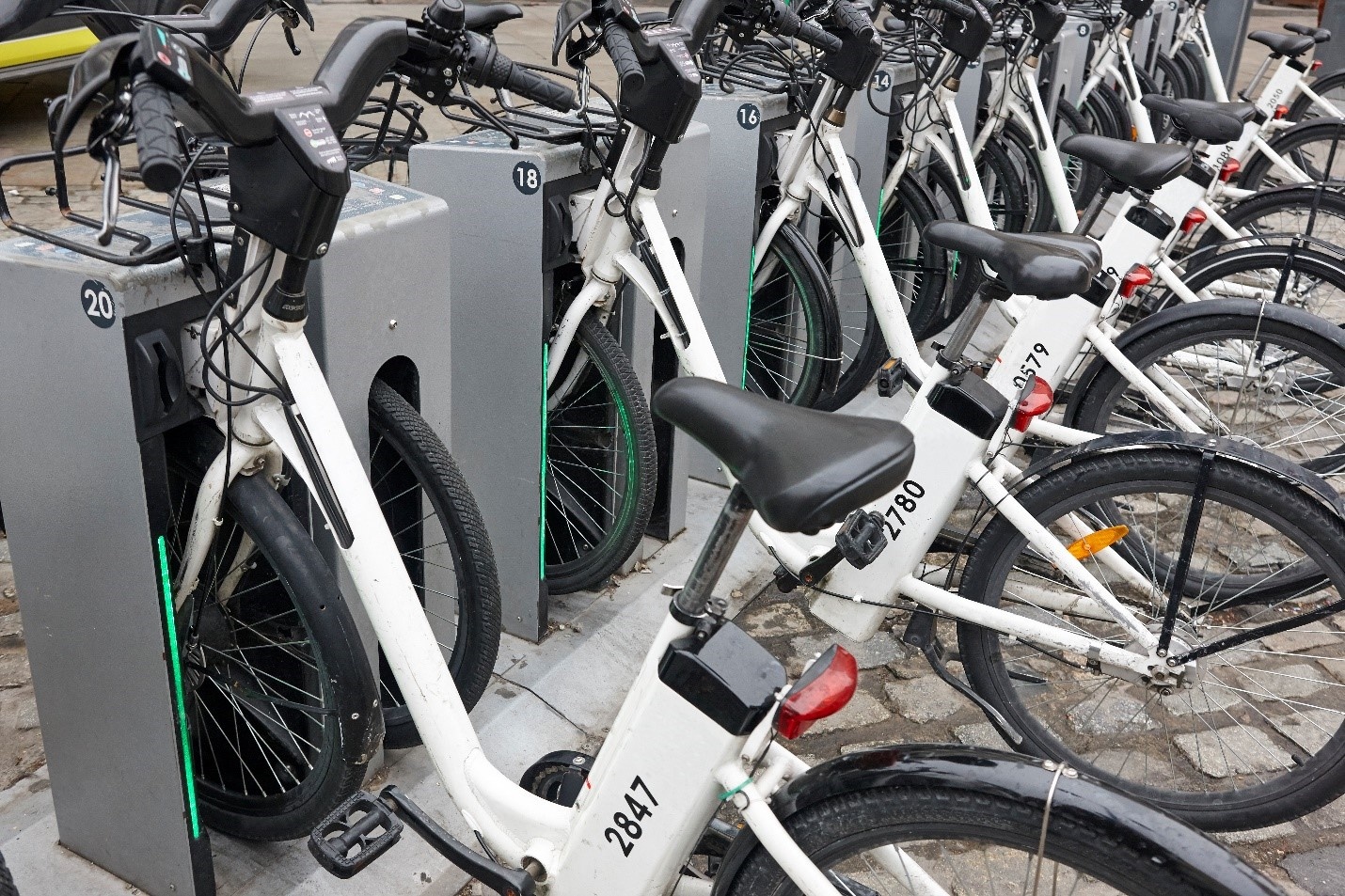 Did you know?
The NHS recommended that you ride the bicycle for 2 hours and 30 minutes every week so that riding to work daily could help you accomplish this. The study claimed that those who ride a bike to work could experience a 39% lower mortality rate.


Technology has improved our lives in all aspects, may it be through medicines, renewable energy, and sporting ideas to keep us active. The electric bike is another revolutionary idea with various physical, environmental, mental, and economic benefits.
It's faster and practical than regular bicycles and provides a cleaner transportation option than cars. It's fun to ride and easy for commuters and casual errands.
The good news is that e-bikes are a better fitness option and don't need the same endurance or muscle power that a regular bike requires. The battery assist features provide the rider with more fitness advantages. Get limitless Amego experience with our high-quality e-bikes in the USA and Canada.
Many of you might be seeing technology as the culprit for the health implications of poor diets and lack of exercise. However, it's also the solution.
The surge in popularity of e-bikes has resulted in many electric bike stores capitalizing on the trend by looking out for exciting innovations.
Here's a quick look at how hitting the road on electric wheels can boost your physical and mental wellness. Not only this, electric bikes have a lower carbon footprint compared to conventional vehicles; thus, you need to take a step to conserve the environment.
E-Bikes and the Environment
We all know that air pollution is a severe problem and can lead to serious health problems like respiratory diseases -  chronic obstructive pulmonary disease (COPD), asthma, and lung cancer. E-bikes are considered zero-emission vehicles and can prevent the release of roughly 500 pounds of carbon emissions in its lifetime.
It reduces toxic waste as it can be scrapped and recycled for some other purposes. It has long-lasting batteries, which means it doesn't produce any waste. You can travel greater distances and thereby decrease the reliability of polluting vehicles to commute between places. Riding an electric bike promotes a sense of community and encourages more ridership.
E-bikes are pocket-friendly and are a small contribution to save our Mother Earth.
E-Bikes and Physical Health
According to scientists at Switzerland's University of Basel, riding an e-bike is as good as regular bikes at improving fitness. The study involved 32 test subjects who rode for 6 km for 3 days a week. It indicated that the fitness levels of both groups had improved significantly, and by similar amounts.
People who are using e-bikes are considered to be doing more exercise that aids in improving your aerobic fitness and reducing body fat.
It offers a potential alternative to conventional cycling and improves your metabolic and psychological health outcomes. It's a physical activity of moderate intensity that can enhance your cardiorespiratory fitness, especially for physically inactive people.
Get Amego brand e-bikes in Canada to boost your physical health.
E-bikes and the Mental Health
Cycling can reduce inflammation and help in neutral growth, leading to feelings of calm and relaxation. It has proven to prevent depression and gives you a sense of peace from being outdoors and cycling.
Researchers have found that e-bikes help improve cognitive function that aids in carrying out tasks like receiving, storing, and processing information. E-biking is an aerobic exercise that promotes cell regeneration in the hippocampus (a part of the brain that's linked to the memory).
Even studies have shown that 8 weeks of cycling can improve mental functions and maintain your memory retention.
Cycling is an exercise that can help you sleep better as it enables you to get your circadian rhythm (or sleep-wake cycle) in sync. When you cycle regularly, there's a reduction in your stress hormone or cortisol levels that can block your regenerative sleep, giving you a better chance of good sleep.
E-biking encourages smooth management of feelings, thoughts, and mental health. Mindfulness can result in calmer thinking and keeps your thoughts focused. It helps you to get a break from stress, depression, disruptive thoughts, and anxiety.
E-biking is a cardiovascular activity that helps fight against fatigue and keeps your glucose and blood levels high, thus boosting your productivity. It is imperative to benefit your social life as you go cycling alongside your friends. Riding in a group can increase your social time, leading to building better relationships and promoting your mental well-being.
Get your e-bike in the USA right here!
Other Benefits of Electric Bikes
Enables assisted biking 

E-bikes are battery-powered 'pedal assist' - a machine integrated within the bike to boost your pedalling capacity. It strengthens your knees, thighs, prevents stress and sweaty rides. It can help you conquer climb hills and inclines; thus, people of all ages and health issues can ride flawlessly.

 

Allows you to save money 

Your e-bike can save you a lot of money in the long run. With the fluctuating prices of petrol and diesel in most countries, it can really take a toll on your budget. E-bikes offer affordable batteries that last for 18-50 miles even after charging fully.

 

Super nature-friendly 

With various global issues like global warming and climate change, everyone needs to save the Earth. Electric bikes are the most convenient way of preserving our Mother Earth. It emits lesser pollution per kilometer as compared to petrol/diesel-run vehicles.

 

Easy to get 

E-bikes don't need to get into the process of registration, license plates, or insurance. This makes it an ideal good to get one. Just sneak into your nearby Amego store and get the most trusted electric bicycle expert that aims to provide a 'limitless' Amego experience.

 
About us:
Amego is the largest electric bicycle retailer in Canada with warehousing, international shipping, and a complete Amego branded electric bicycle line up. We have developed strong industry-wide relationships, becoming a key sales and service center for high-end global brands such as Riese & Muller, Stromer, Gazelle, Tern, Benno, BionX, Haibike, and others. Visit the best electric bikes in the USA!