Sena Technologies
- C$60
Sena R1 EVO Smart Communications Helmet
CAD 199.99
CAD 259.99 Excl. tax
Mesh Intercom™ comes to the cycling world. One-touch operation makes it easy to connect with fellow riders.
Product description
CYCLING PROTECTION MEETS NEW COMMUNICATION TECHNOLOGY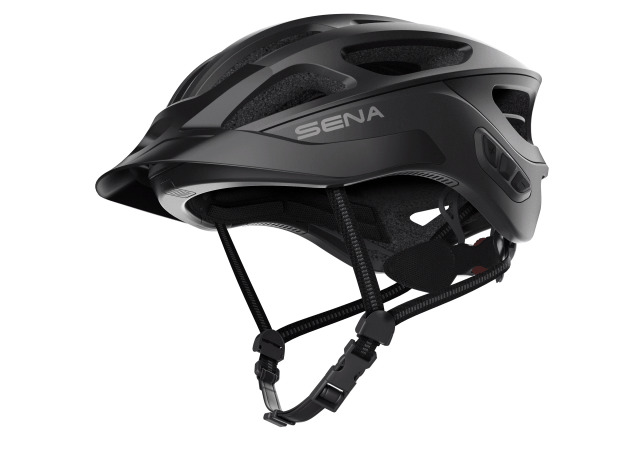 PREMIER CYCLING HELMET WITH TECHNOLOGICAL ADVANCEMENTS
Combining technological and safety features, the R1 EVO is an upgrade to the standard cycling helmet. With a host of communication options, built-in audio functions, and a sleek design, this helmet is the right fit for any caliber of cyclist.
Mesh Intercom™
Voice command controls
A built-in tail light, microphone, and speakers
Bluetooth connectivity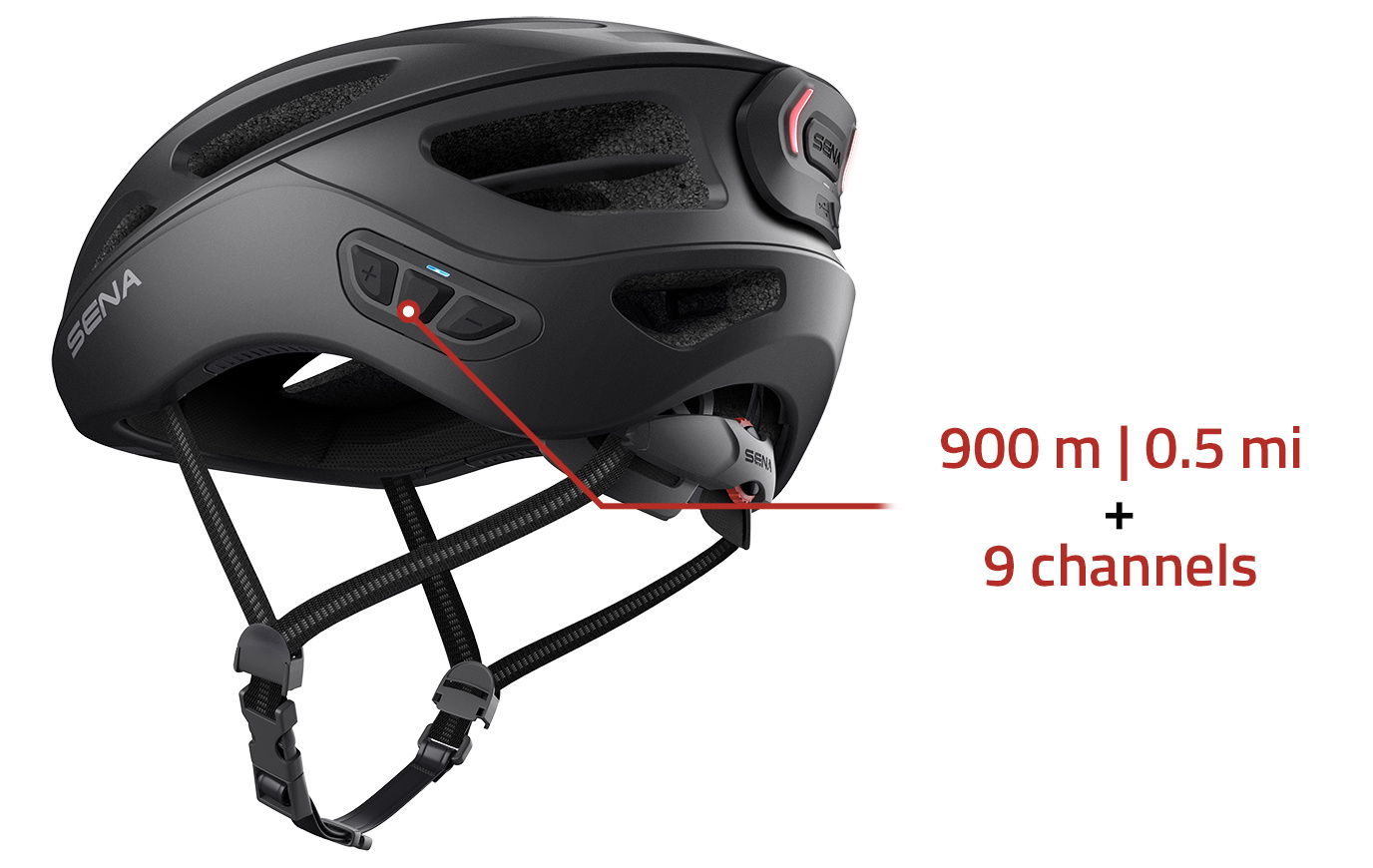 INTRODUCING MESH INTERCOM™ TO THE CYCLING WORLD
Mesh Intercom™ makes its debut in our cycling helmet line. With the press of a button, you can communicate with other R1 EVO users within a half-mile (900 meters) of you. Multi-channel open mesh supports 9 channels, letting you switch between different groups on different frequencies. Now you can have conversations going with your family, friends, or whomever else is along for the ride!
VOICE COMMANDS ALLOW YOU TO TAKE CONTROL OF FEATURES
The R1 EVO accepts voice commands, giving you control of features by speaking rather than pressing a button. Simply say "Hello Sena" and after the helmet response, you can tell it to turn on the tail light, enable Mesh Intercom™, play music, or configure settings.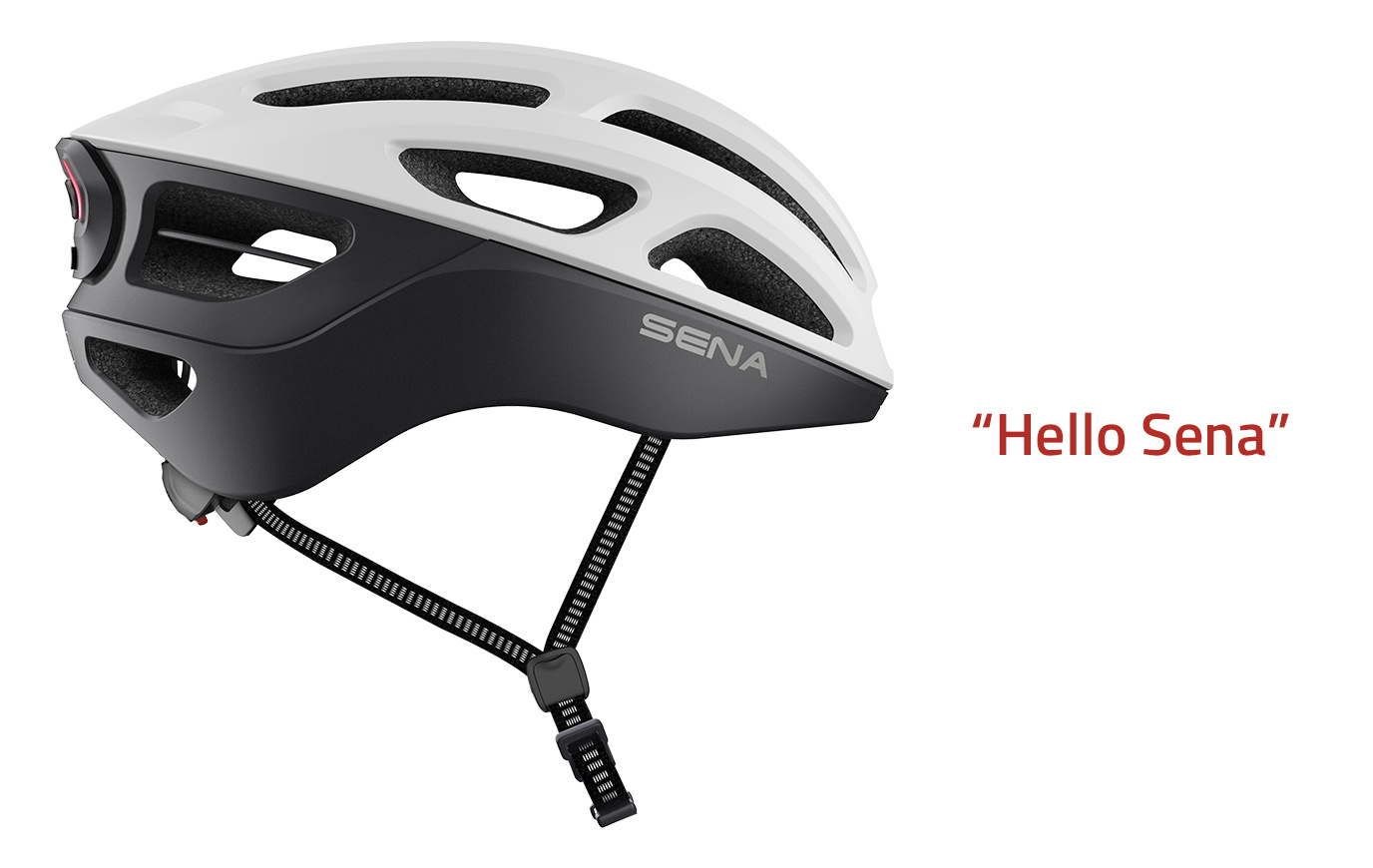 RIDE IN COMFORT AND SECURITY
The helmet features a built-in tail light, improving your visibility to others on the road. With three brightness settings, you can enhance clarity in different lighting situations. Built-in speakers keep your ears clear of obstructions, leaving you attentive of traffic cues while you listen to fellow riders or your music.
CONNECT TO YOUR SMART DEVICES AND OTHER RIDERS WITH BLUETOOTH
Bluetooth technology allows you to connect to your smartphone, enabling you to make phone calls, listen to your music, hear GPS navigation, and connect to fitness apps. The tech also connects you to other R1 EVO users to converse using multi-way intercom.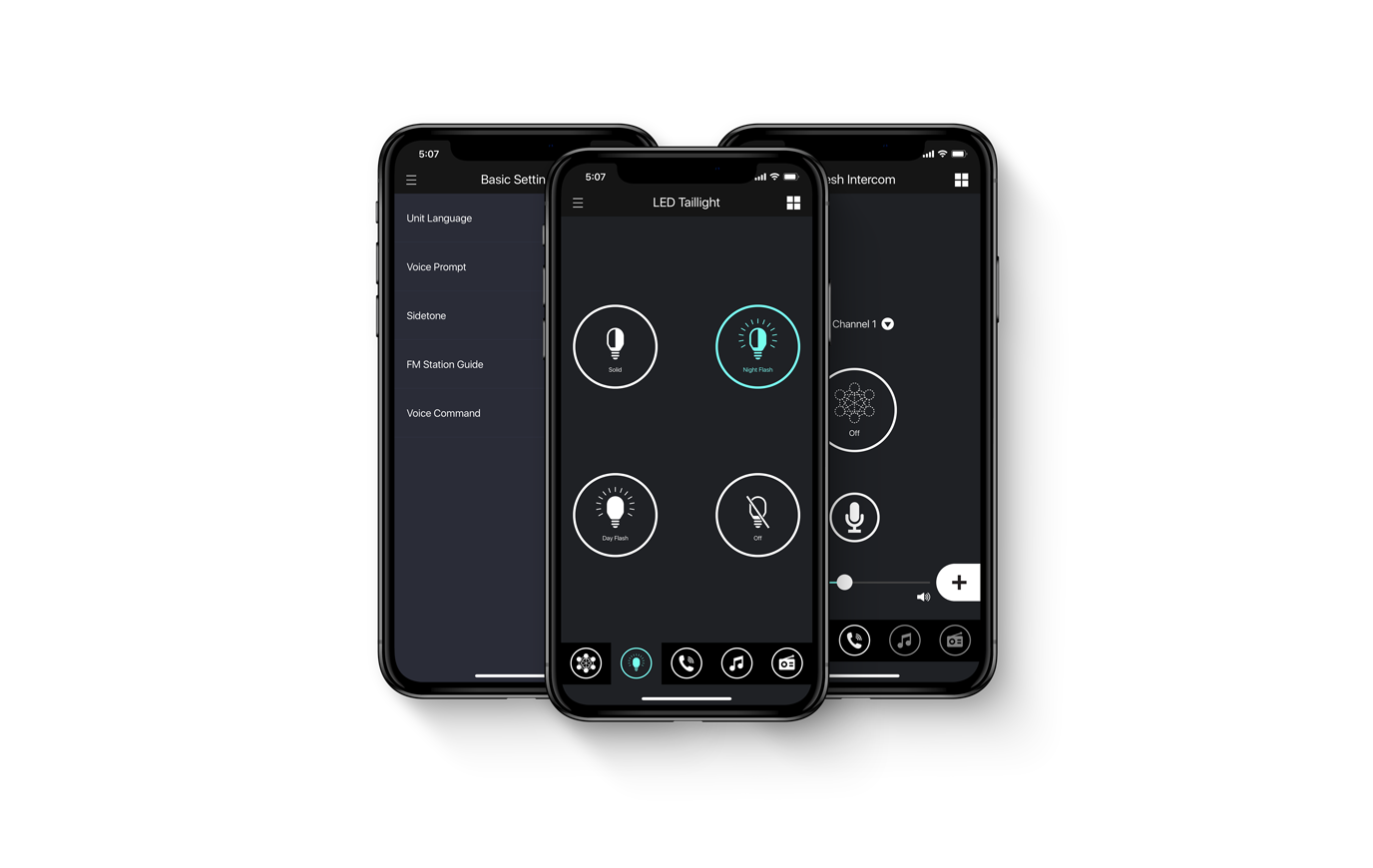 CUSTOMIZE SETTINGS WITH THE SENA CYCLING APP
The Sena Cycling App allows you to take control of the R1 EVO's features. Through the app, you can create groups of friends to easily connect to, save presets of your favorite FM stations, control tail light settings, and access the product Quick Guide on the go..
GENERAL
Weight: 405 g (M size)
Operating Temperature: -10˚C - 55˚C (14°F - 131°F)
Storage Temperature: 15˚C - 30˚C (59°F - 86°F)

HELMET
Size: S / M / L
Color: Matte Black / Matte White
In-Mold polycarbonate helmet shell with EPS liner
Nylon Chinstrap

MESH NETWORK
Mesh Intercom™ Technology

BLUETOOTH
Bluetooth 4.1
Headset Profile (HSP)
Hands-Free Profile (HFP)
Advanced Audio Distribution Profile (A2DP)
Audio Video Remote Control Profile (AVRCP)

INTERCOM
Working Distance:

Mesh Intercom™: up to 900 meters (980 yards)* in open terrain
*can extend up to 3.6 km (2.0 miles) between a minimum of 6 riders (in open terrain).
Supports up to:

Mesh Intercom™: - Virtually limitless riders

AUDIO
Noise Cancellation: Advanced Noise Control™
Codec: Built-in SBC Codec

Built-in SBC Codec
Wide volume control
Sample rate: max. 48 kHz (DAC)

FM Radio:

Radio frequency specifications: 76 ~ 108MHz
10 preset station memory

FM RADIO
Built-in FM radio with RDS AF (Radio Data System Alternate Frequencies)
Radio region: worldwide
Radio frequency specifications: 64 ~ 108MHz
10 preset station memory with automatic scan function

BATTERY
Talk Time: 7 ~ 10 hours (varies based on LED use)
Charging time: 2 hours
Quick Charge: 20 minutes of charging equals 3 hours Intercom
Lithium Polymer Battery

CERTIFICATES
Electronics: CE, FCC, IC
Helmet: CE EN 1078, CPSC 1203