Kinekt
Kinekt Active Suspension Seatpost AL
The KINEKT aluminum Seatpost now with longer travel than ever.
KINEKT effectively isolates your body from surface vibrations and impacts.
NOTE for e-bikes, the XR is intended for riders over 150lbs
Product description
Kinekt suspension seatposts smooth out the ride, no matter what type of bike you choose, or what type of terrain you are on, increasing in-the-saddle comfort and reducing back, leg, and hip fatigue, ensuring that you get the most enjoyment out of every pedal stroke, on every ride.
All Kinekt suspension seatposts are easy to install and adjust, and come with a range of springs so you can custom-tune the ride feel to match your weight and preferences. Our seatposts also feature a spring preload adjuster knob so that you can further refine the performance of your Kinekt suspension seatpost on the fly, a Kinekt exclusive.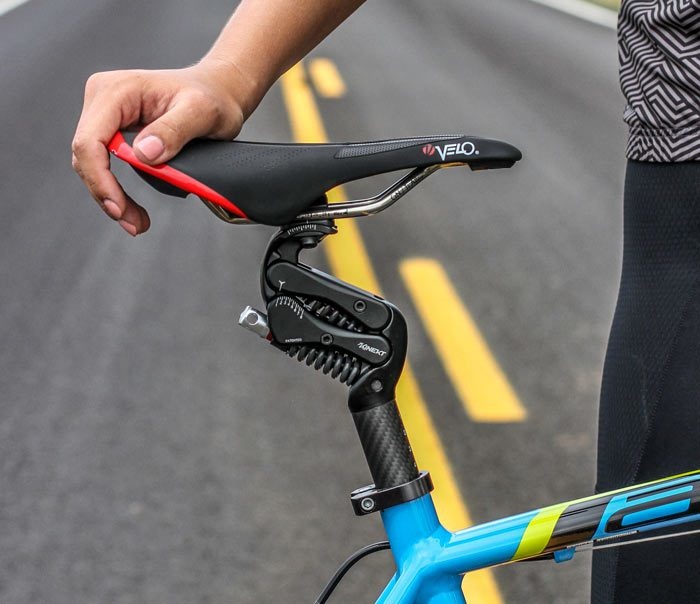 Kinekt Suspension seatposts are available in three versions: 
LR: aluminum construction and spring specifications for riders from 80-180lbs (36-82kg)
XR: aluminum construction and spring specifications for riders from 180-320lbs (82-145kg)
CR: the weight-saving carbon fiber version of the LR and XR seatposts. 
 A note for e-bike riders:
***If you are choosing a Kinekt suspension seatpost for an e-bike, we recommend choosing the LR for riders under 150lbs (68kg) and going with the XR for riders over 150lbs, to accommodate the in-saddle riding style and weight distribution that e-bikes produce.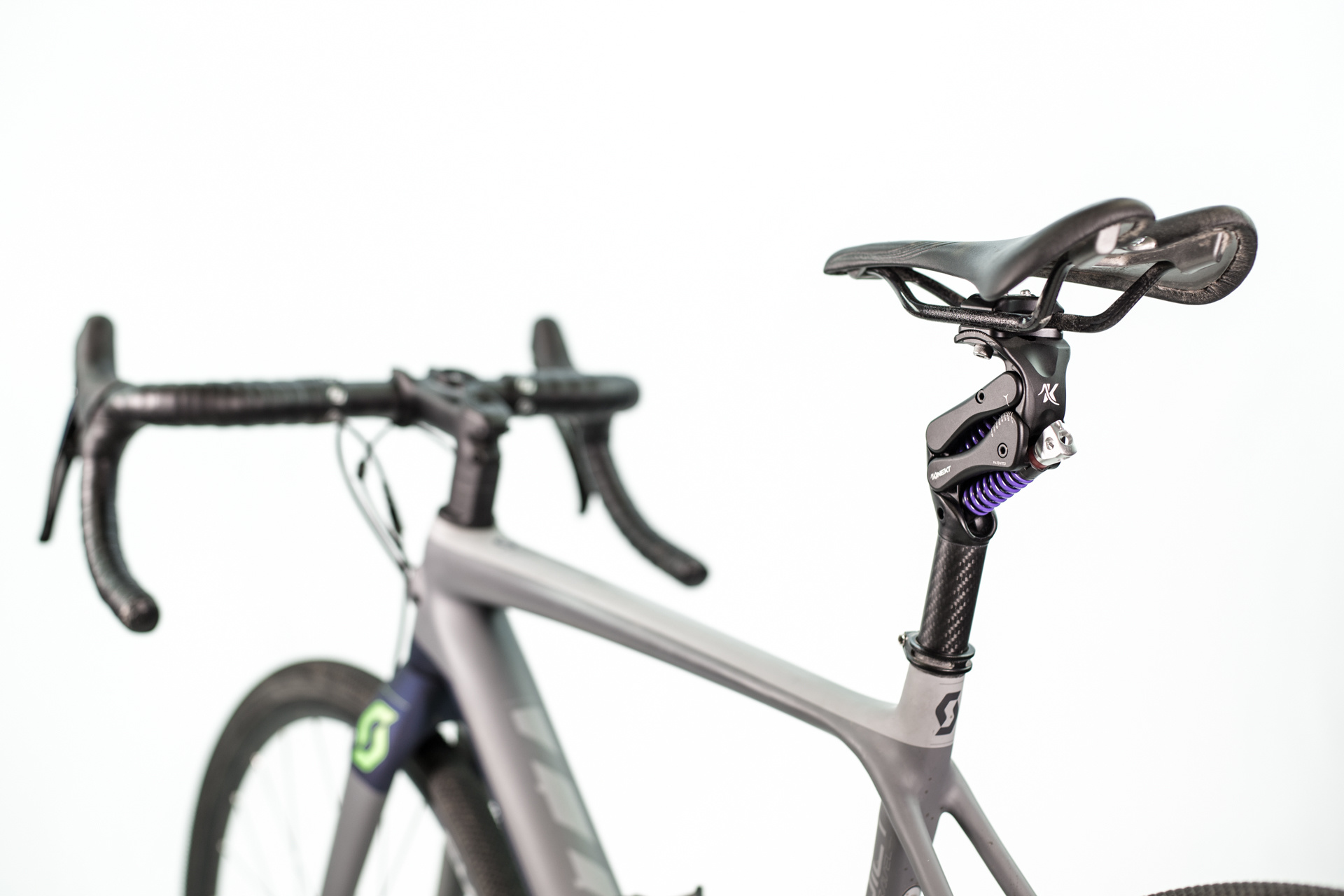 It's easy to tune a Kinekt Seatpost to your weight and riding style. The seat post comes with 2 installed springs (1 upper, 1 lower) and 2 additional springs. They're easy to swap. Use the chart match spring combinations to your preferred ride. Try multiple combinations to get it just right. There's also an adjuster on the seat post for fine tuning.
Product information
| | |
| --- | --- |
| Brand | Kinekt |
| Article code | 21316S |
| SKU | XR 31.6mm x 350mm |
| EAN | 852812008961 |