Virginia, CEO & Founder
Virginia founded Amego Electric Vehicles in 2010. Beginning development on Amego's first product line from the ground up, she worked directly with manufacturers in Asia to build electric bikes that offer high quality and great value.
When she opened her original location, it was a live/work space, with her bedroom just above the showroom floor.
Now, she has successfully ran Amego for over 10 years and has transformed it into Canada's largest electric bicycle retailer, complete with warehousing, international shipping and a complete Amego branded electric bicycle lineup.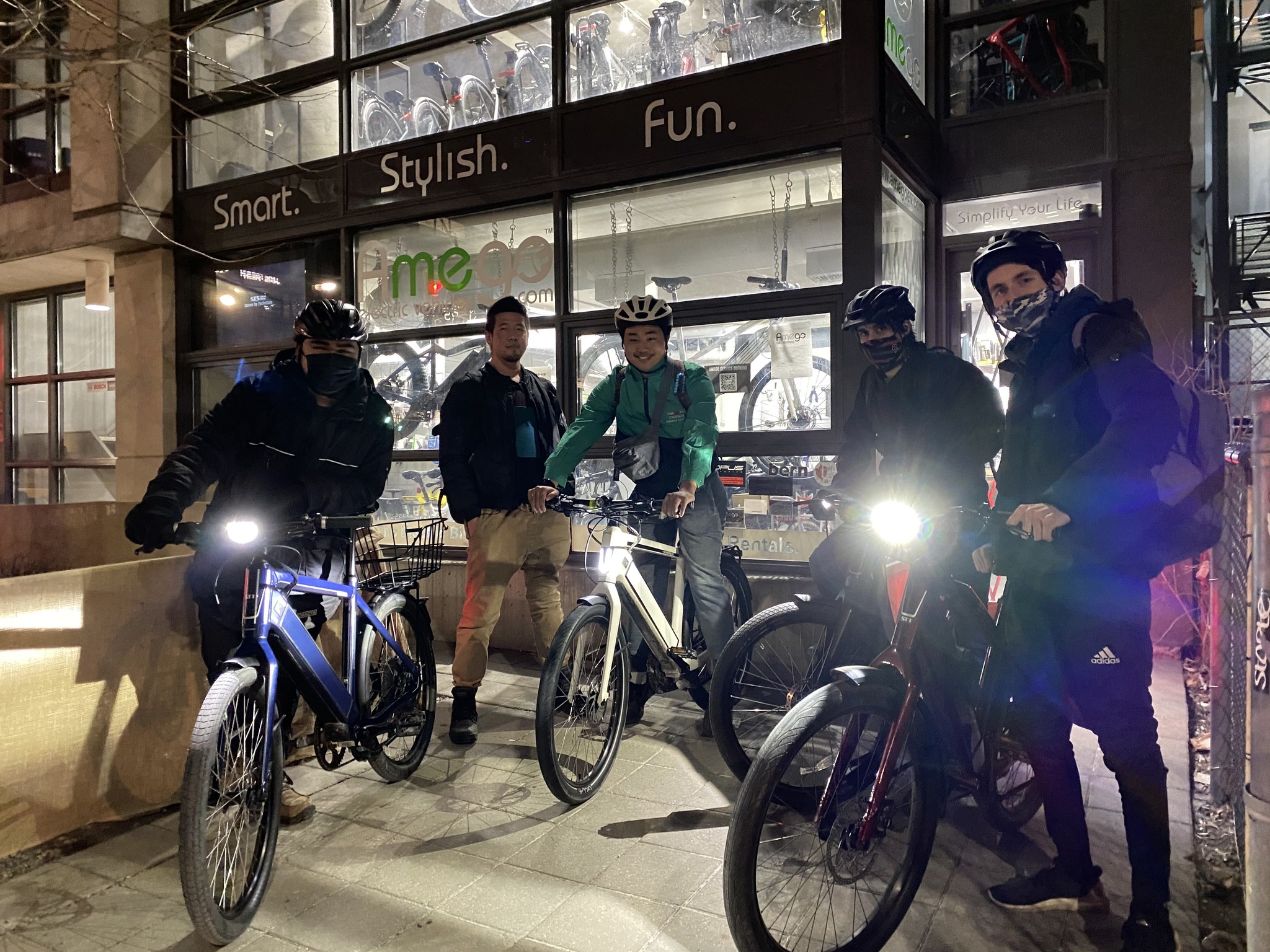 Mike, Store Manager
Mike has been involved with Amego since 2018 and is passionate about putting people of all ages on the best bike to fit their everyday lifestyle and needs.
Prior to being involved in the cycling industry, Mike was an avid downhill mountain biker in Western Canada.
Since then, Mike has owned 8 different E-bikes and is now an official Brand Ambassador for Stromer, as well as having completed many long distance rides. (Check out our blog post here) 
Mike currently commutes to and from work on his Stromer ST1X and loves jetting through the city.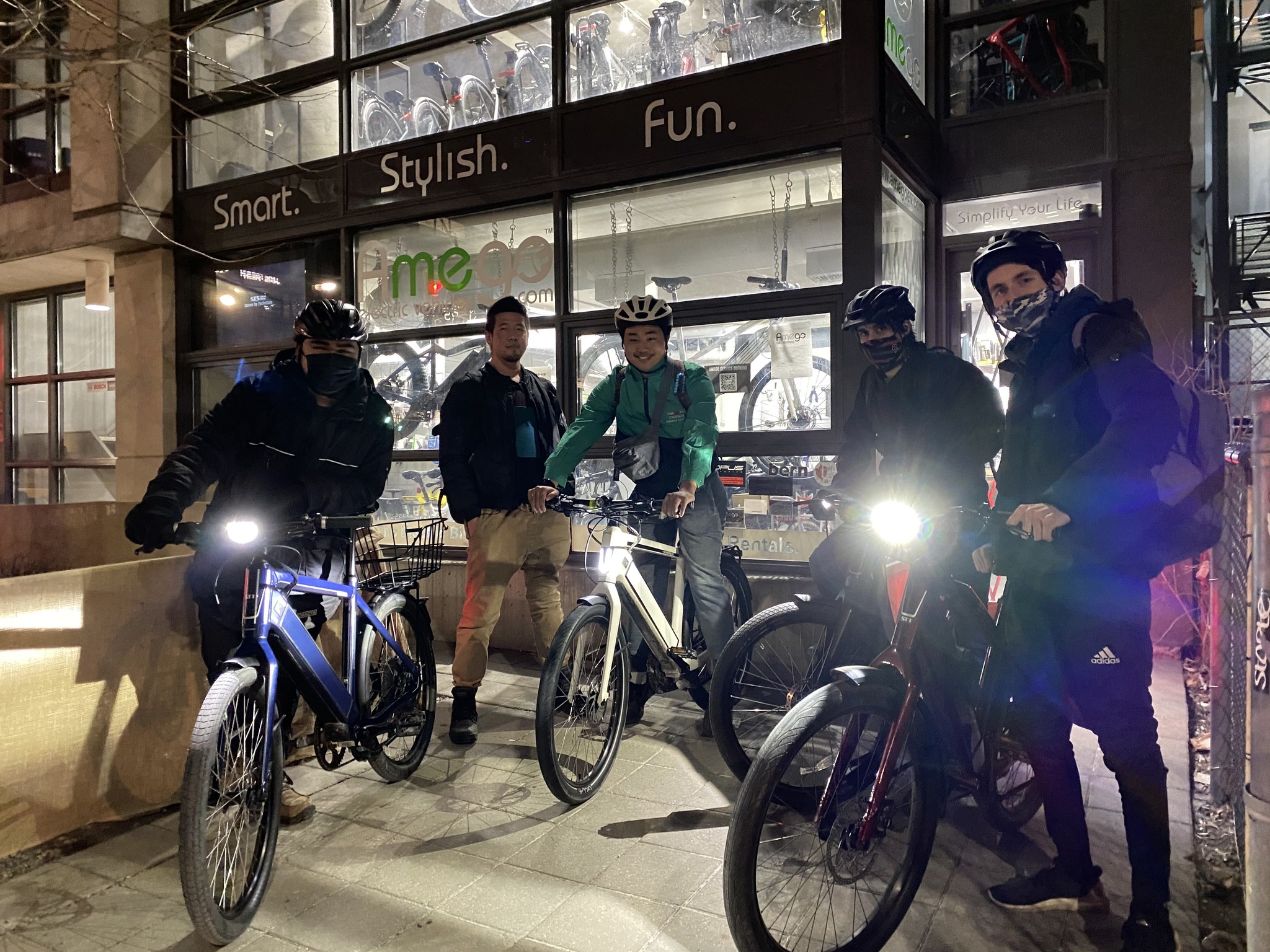 Mathew, Customer Experience Manager
Mathew has been involved with Amego for almost a year, and is our jack of all trades when it comes to wrenching and selling! 
Mathew grew up immersed in the cycling world from a young age. He would spend a lot of time in bike shops with his Dad, and would ride around town a lot on his BMX bikes.
He got into electric bikes more recently and was hooked by the technology and the speed aspect right from the get-go.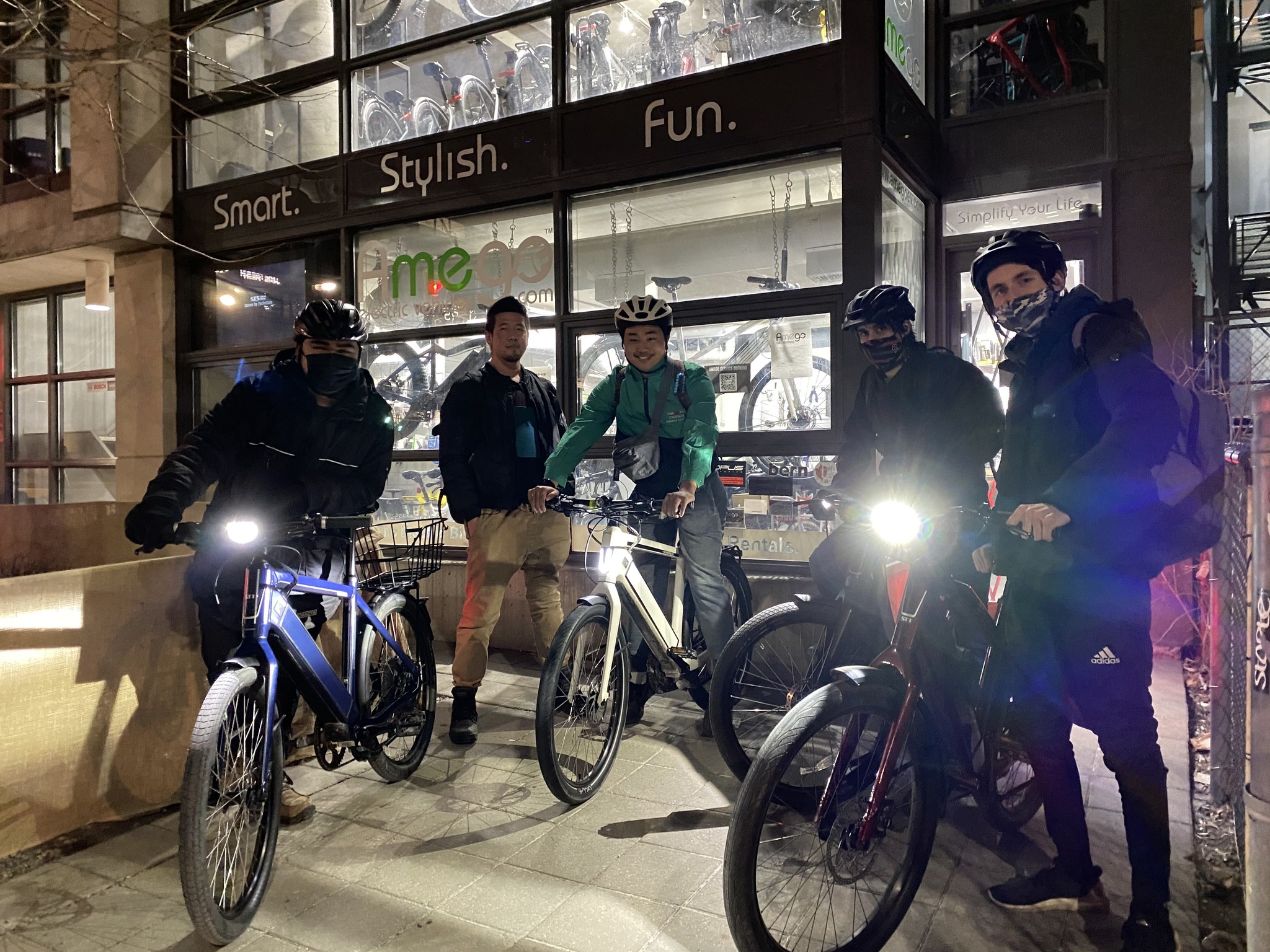 Connor, Head of Sales
Connor grew up in Walsall, England and arrived to Canada in early 2020 with zero cycling experience.
Since joining the team at Amego, he has quickly gained a huge interest in cycling and started developing his knowledge with E-bikes, and is now a proud owner of a Deep Red Stromer ST1! Which he proudly nicknames 'Ron Burgandy' (if you get the reference, then you're one of the cool kids...)
He loves meeting new customers and seeing the smiles on their faces when they ride away on their brand new E-bike!
He also drinks about 10 cups of tea a day, which is how you know not to confuse him with an Aussie!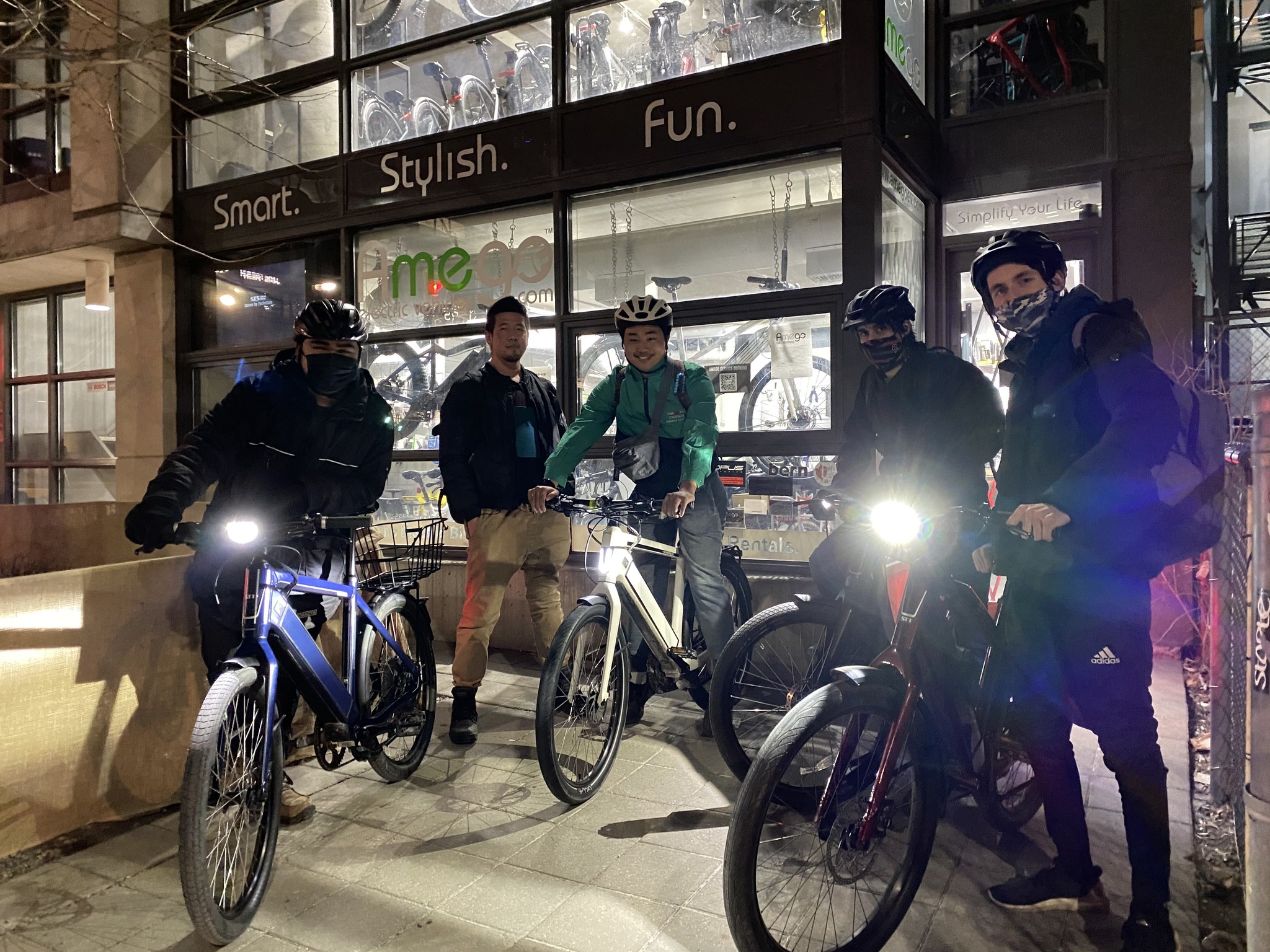 John Michael, Service Manager
John Michael originally grew up in ____, Philippines, before moving to Canada in ___.
His love for cycling started a young age__________
He originally started at Amego as a mechanic, before moving up to become Amego's Service Manager.
He rides daily from out of town on his Ocean Blue Stromer ST1X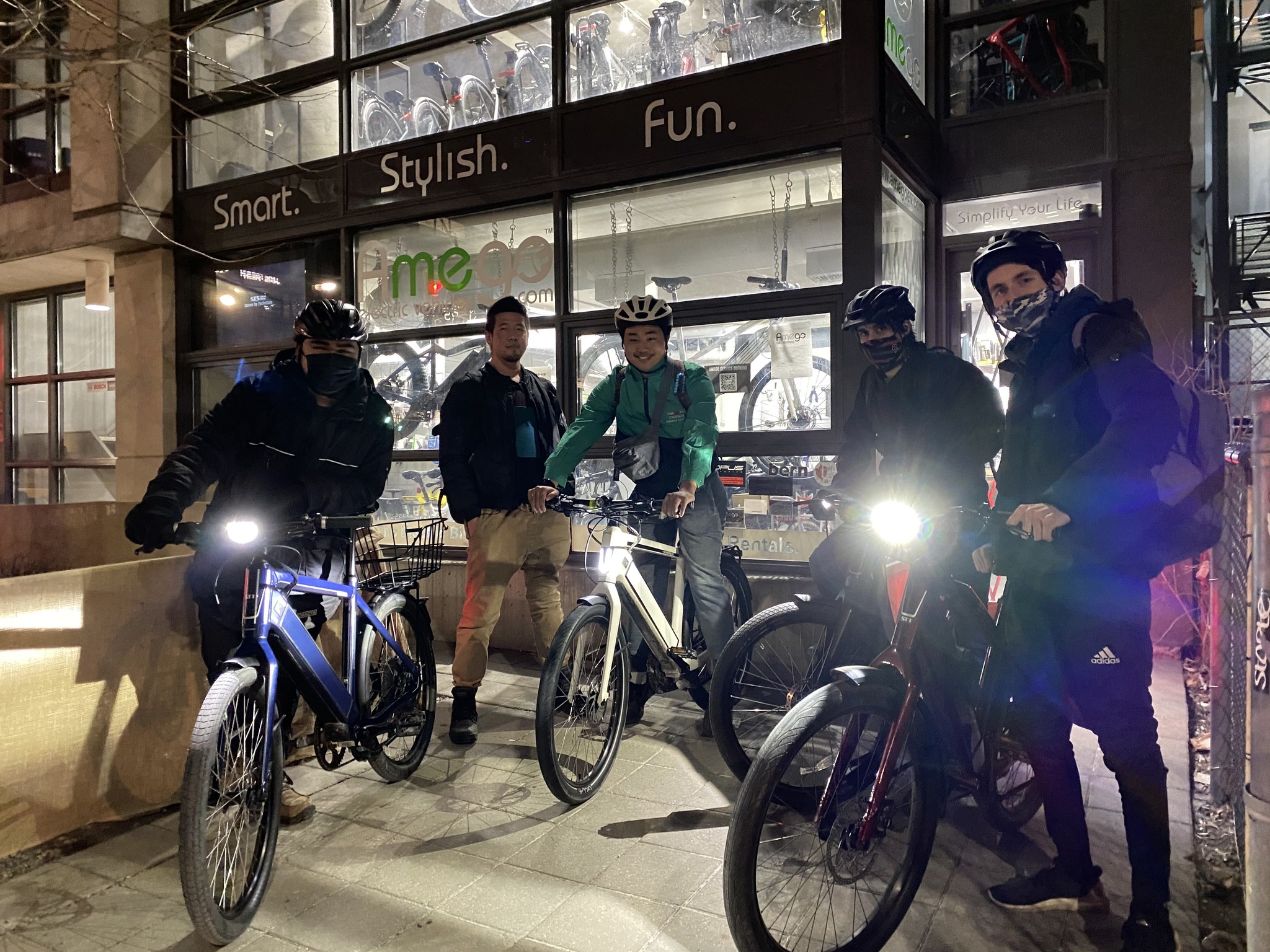 Daniel, Technician
Daniel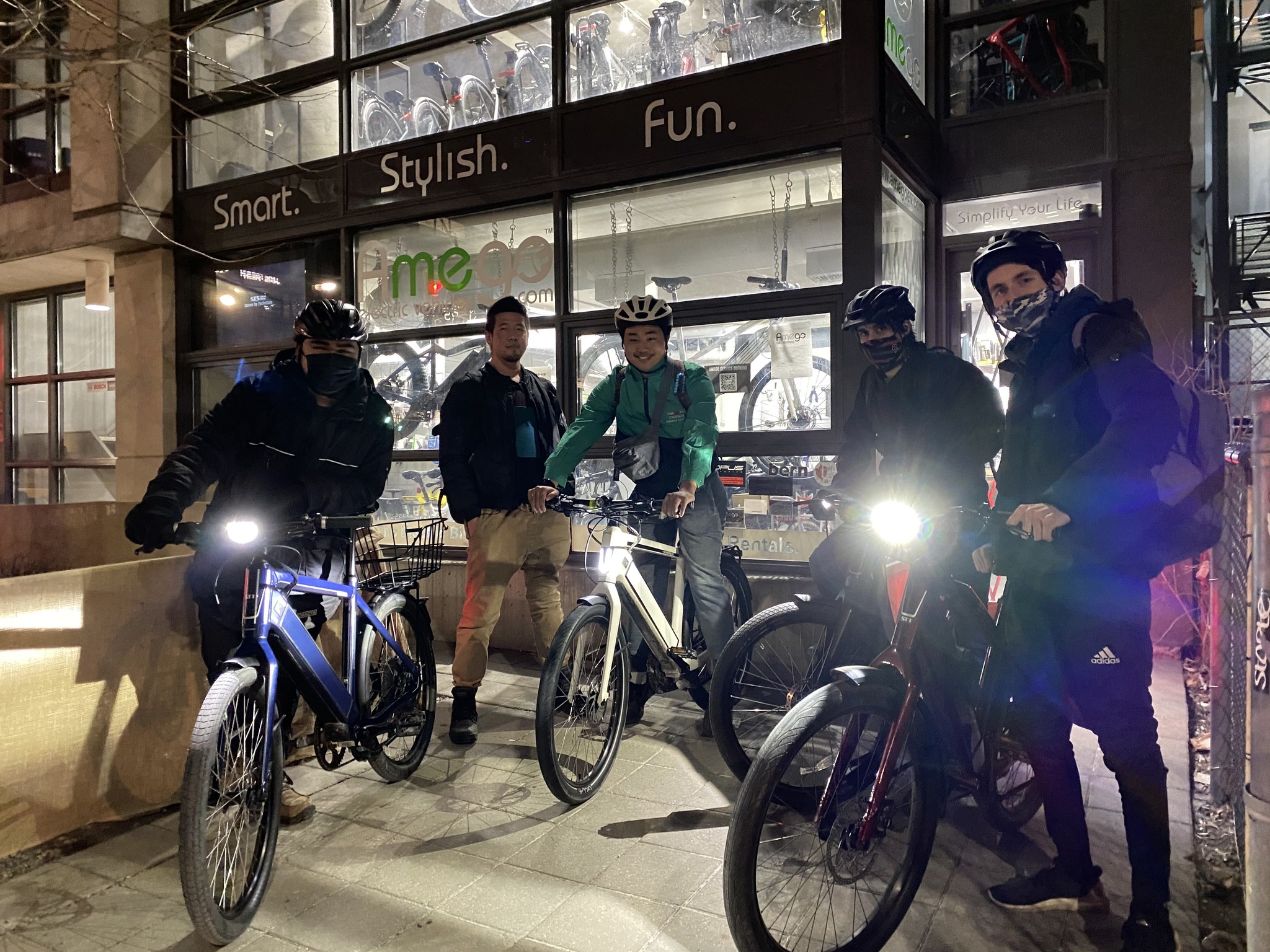 Tran, Technician
Tran originally grew up in ____ and has been in Canada since ___
Tran is our main bike builder, so if you ride a bike that was picked up downtown, there's a good chance it was built by Tran!
Tran rides into work daily on his 29er NCM Moscow Plus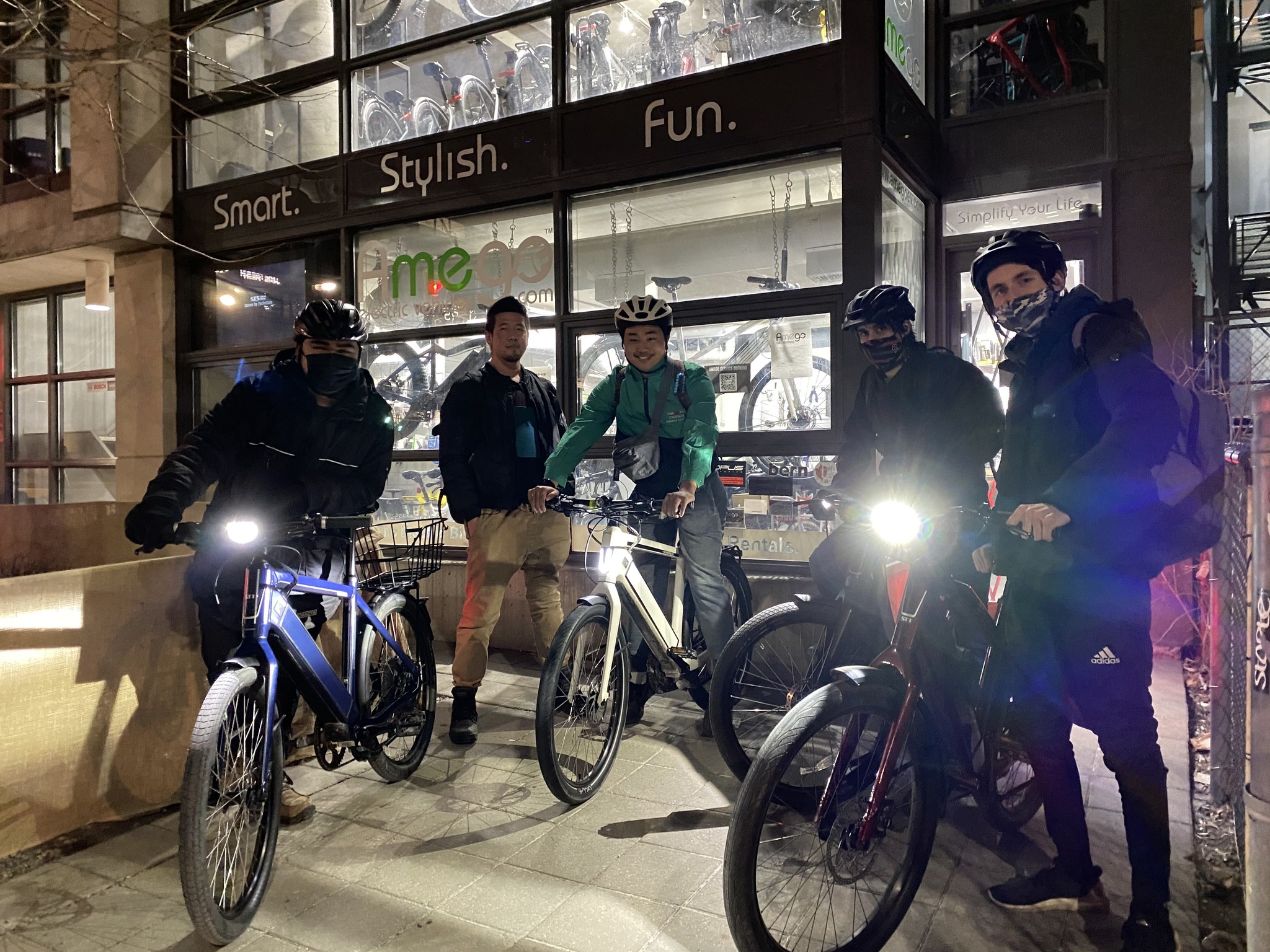 Gabriel, Sales Associate
Gabriel was born in Winnipeg, Manitoba.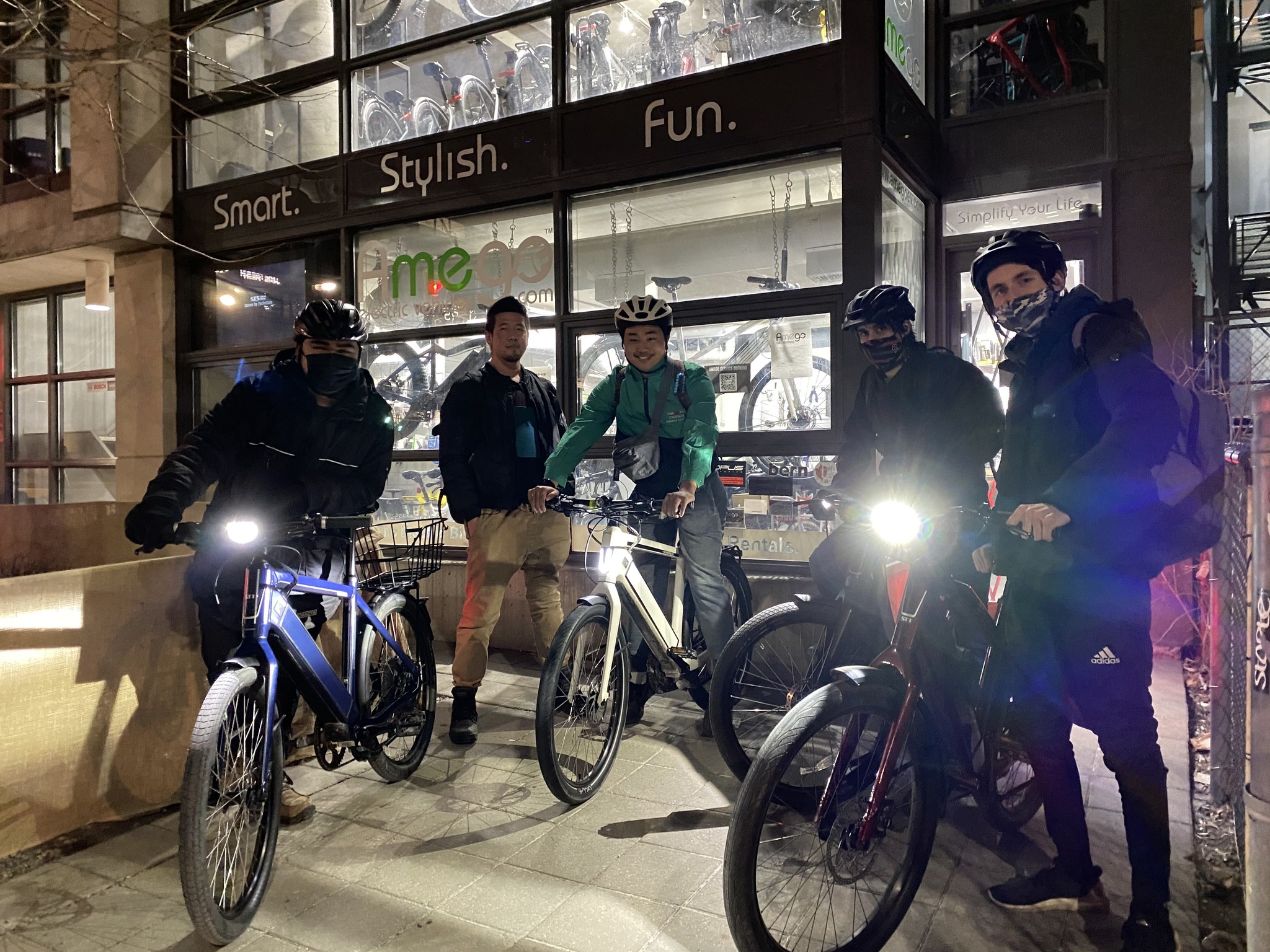 Melvin, Sales Associate
If you're a regular customer of Amego, you may have seen Melvin volunteering and helping people at Amego over the years, purely just from his love of E-bikes!
After overcoming Lymphoma, Melvin needed another way to travel and see different places without taking the TTC. So he purchased his first e-bike, an Amego Infinite!
Since then, he has had 4 different E-bikes, his latest one being a Yellow Stromer ST1 LE!
If you ever see him on a group ride around the city, he invites you to join him and say hi and help spread his love of E-bikes!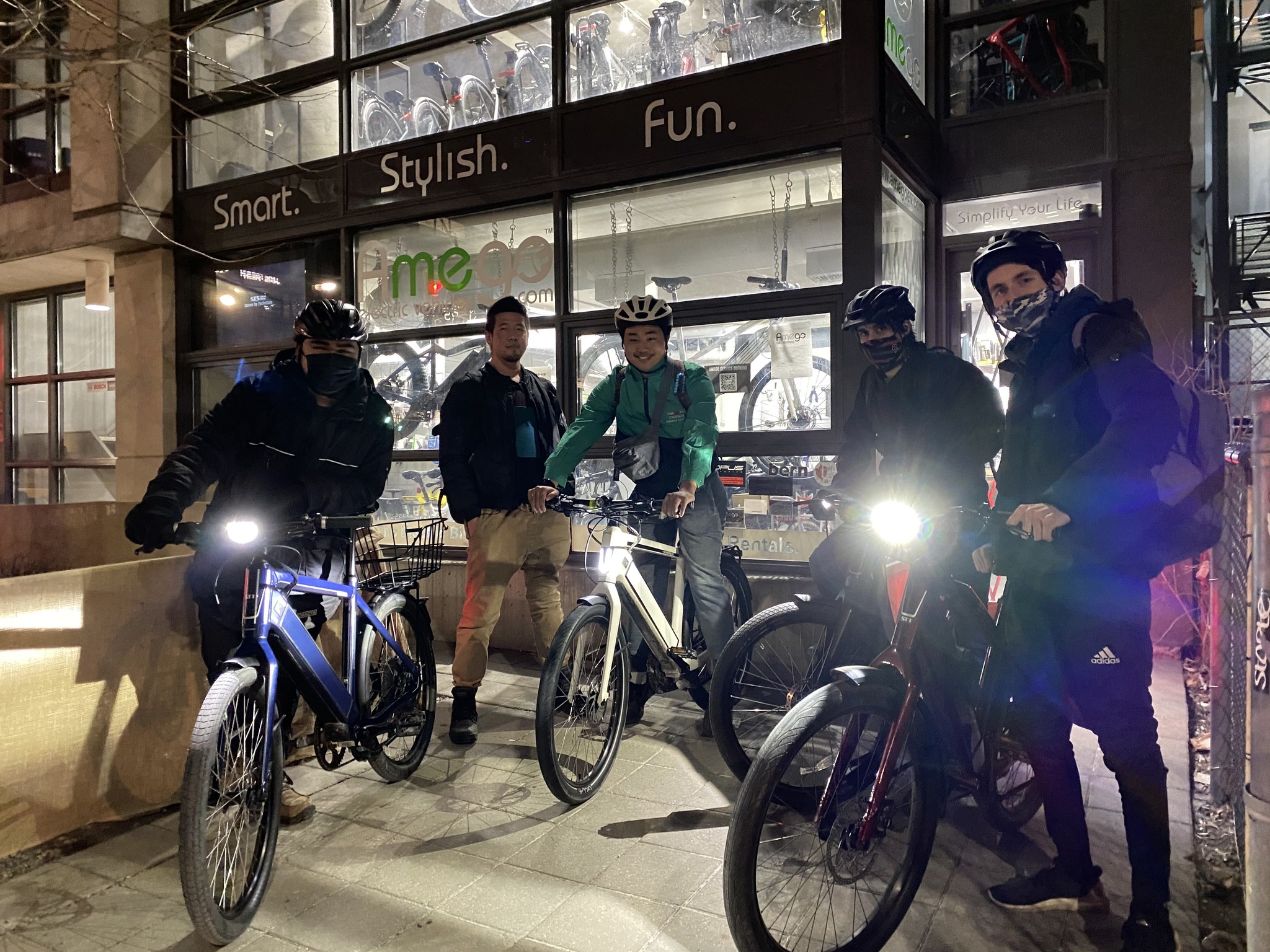 Dylan, Sales Associate
Representing the Women on Two Wheels is none other than Dylan, an electric lady with a penchant for adventure, speed and getting her hands dirty. She also love puns, but not to chains the subject...
Dylan discovered E-bikes when she was in need of an alternative to overcrowded public transport.
She ended up with a Stromer ST1X (which she lovingly refers to as Strome-Dome, Stromeo and Stromer Simpson) and befriended the entire Amego team in the process!
Now she's here to raise some hype and get the rest of Toronto riding - and to delve deeper into mechanical, and bike repair while she's at it.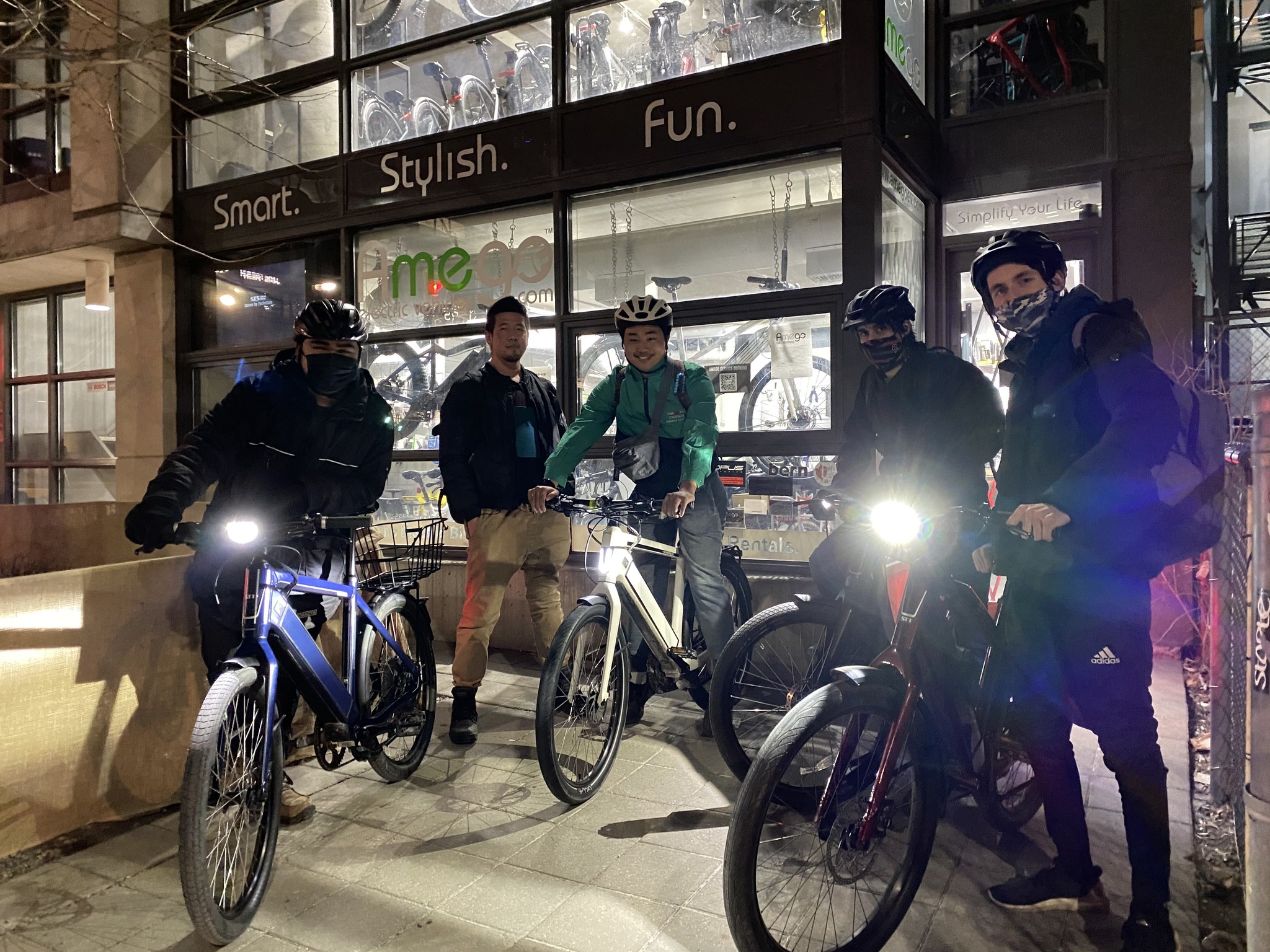 -

Some of our team and their bikes from left to right: John Michael, Daniel, Melvin, Mike, Connor